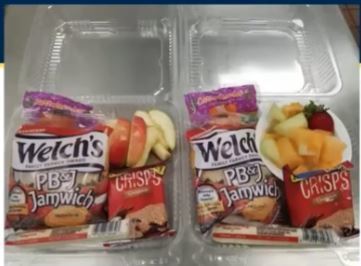 Free Grab-N-Go meals to continue through the end of June, 2020
Marika Pewe
Tuesday, May 19, 2020
Exciting news!!
Free Grab-N-Go Meals will continue to be provided to children ages 1-18 through the end of June, 2020 by the Calamus Wheatland CSD. Meals consist of items for 5 breakfasts and 5 lunches per child.
To add your child(ren) to the pick-up location, please contact the school in Wheatland at 563-374-1292 with last name and number of children. (If you would like to remove a child, please call the school). Both adding and removing helps with meal planning and purchasing food items.
Pick-up dates are as follows from 11:30am-12:30pm at both the Elementary in Calamus and the Secondary in Wheatland:

TUESDAY, May 26
Monday, June 1
Monday, June 8
Monday, June 15
Monday, June 22
Monday, June 29 (only for June 29 and June 30)
Adults may pick up the meals for a child(ren) without the child(ren) present.
You may be asked which school the child attends for verification.