EDIT MAIN
Calamus-Wheatland Community School District, a 1A school in eastern Iowa, has a tradition of superior bands. The department has four concert bands, a jazz band, a pep band, and various small ensembles. The junior high and high school bands, jazz band, and pep band are under the direction of Ms. Bethany Seedorff. The 5th and 6th grade bands are under the direction of Ms. Jessica Allen. This year there are nearly 110 students in band at Cal-Wheat. The department also offers College Music Appreciation and College Music Theory.
Teachers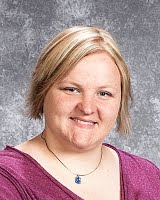 Ms. Bethany A. Seedorff is in her fourteenth year of teaching, all at Cal-Wheat. She teaches the high school band, junior high band, pep band, musical pit band, jazz band, seventh grade General Music, College Music Appreciation, and College Music Theory. She received her BA in Music from Luther College in Decorah, IA in 2005 and her MM in Music Education from the University of Northern Iowa in Cedar Falls, IA in 2009. In addition to working at Cal-Wheat, Ms. Seedorff is an adjunct professor at St. Ambrose University in Davenport, IA.
Ms. Seedorff can be reached at (563)374-1292 ext. 226 or by emailing bseedorff@cal-wheat.net.
Miss Jessica R. Allen is in her second year of teaching at Cal-Wheat. She teaches K-3 General Music and 5-6 Band. She received her BM in Music Education at Coe College in Cedar Rapids, IA in May 2017.
Ms. Allen can be reached at 563-246-2221 or at jallen@cal-wheat.net.
Contact Us
President:
Vice-President: Rebecca Kerr
Secretary: Bethany Seedorff
Treasurer: Wendy McCartt
Faculty Members: