Calamus Wheatland will have a two hour late start tomorrow, Friday, February 17, 2023. There will be no morning preschool. Warrior Early Learning Center will open the normal time.

On Tuesday Feb 21st, all 9th-12th grade students will have the opportunity to participate in a Career Expo at the Clinton County Fairgrounds. Transportation will be provided by the school. Specific details have been emailed to students and parents. #warriorstrong #warriorpride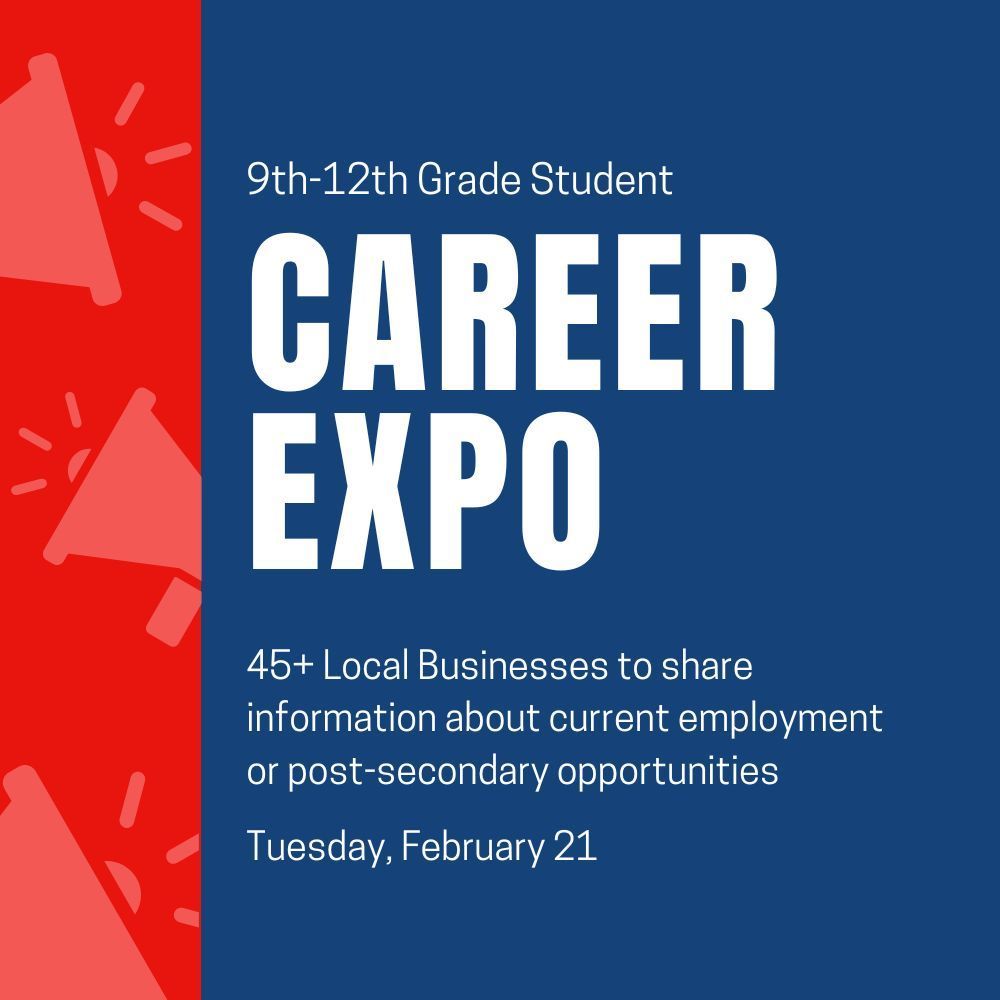 Tomorrow, Thursday, February 16, 2023 the Warrior Early Learning will be closed due to the forecasted impending winter weather.

The JH boys basketball game scheduled for tomorrow, Thursday, February 16th vs Central City has been postponed. The game has been rescheduled for Tuesday, February 21 vs Central City at home, 4:00pm, high school gym. #gowarriors

Due to the forecasted impending winter weather, Calamus Wheatland will be closed tomorrow, Thursday, February 16, 2023.

Meet our Warrior Early Learning Center staff. What a great asset to our district! Part 1 Jessica Esbaum - director Taylor Jacobsen Tina Vrba - assistant director Katrina Hamilton Juliann Barton Sara Fauser Amy Cerda Amanda Henry Chelsea Petersen Emily Knudtson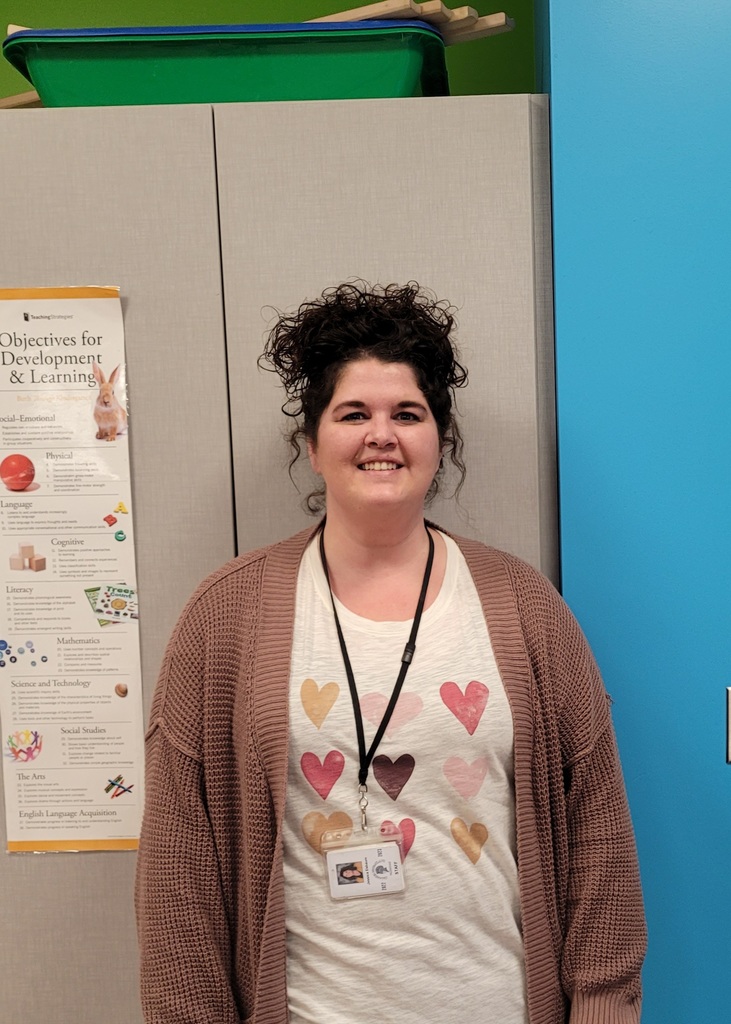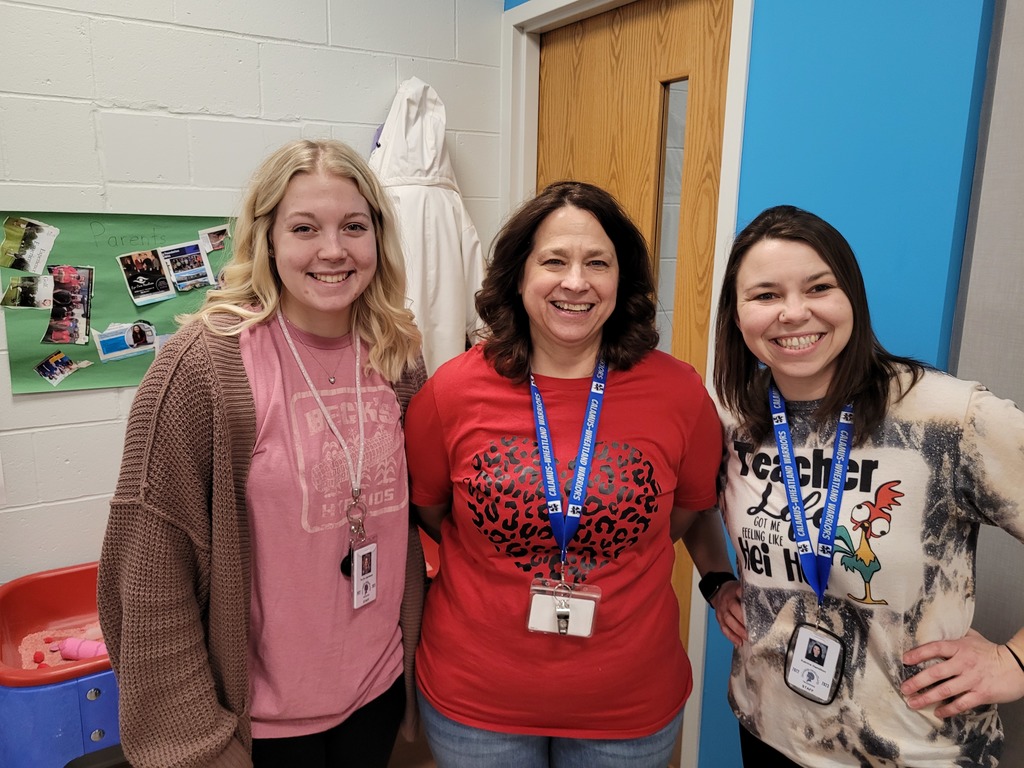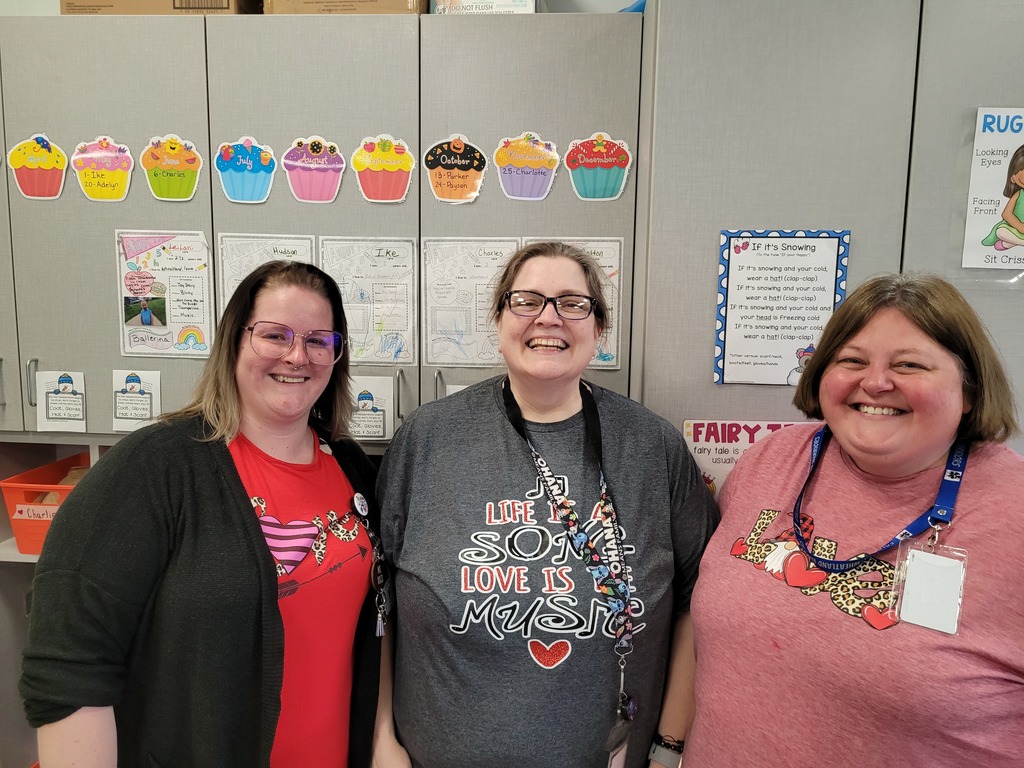 Meet our Warrior Early Learning Center staff. What a great asset to our district! Part 2 Haley Levsen Janee Levsen Skylar VandeWalle Stacy Diestler Carrie Wells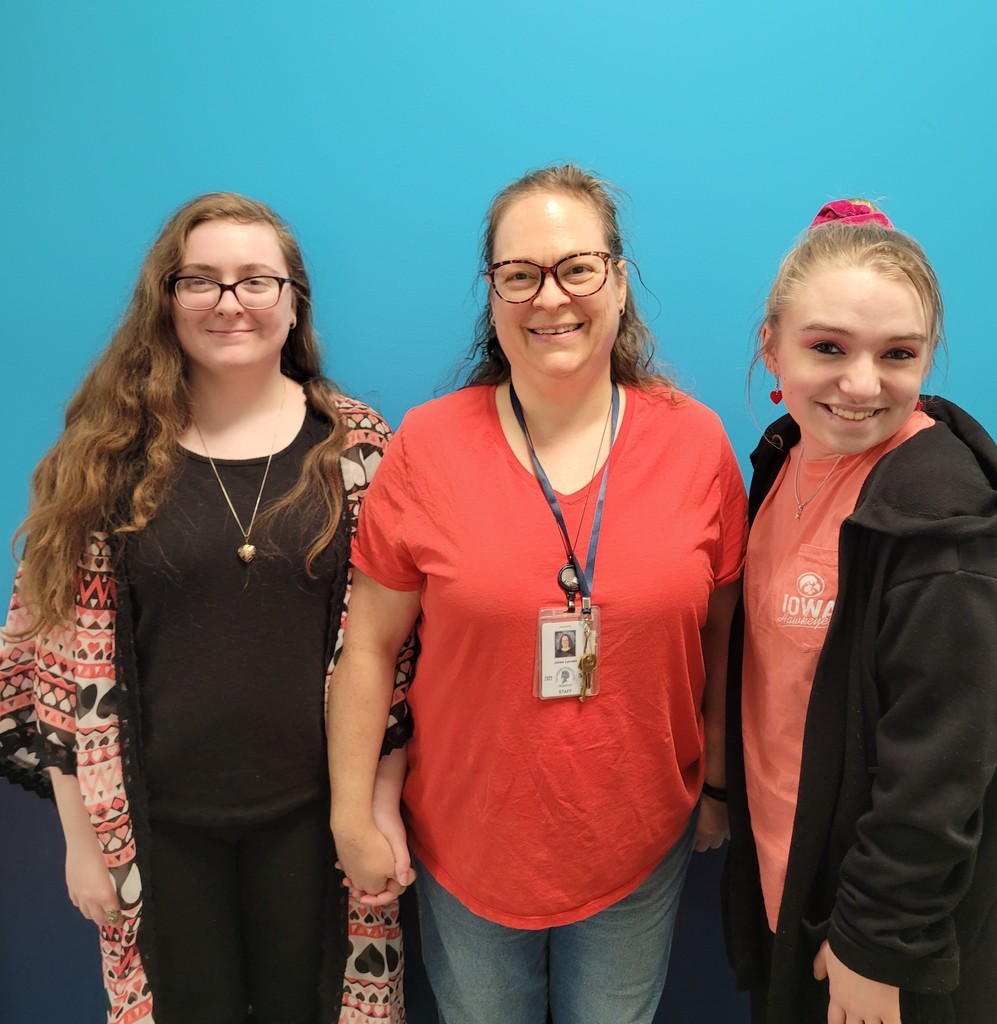 Welcome to our new support staff members who joined us mid-year. We are happy they joined us at Calamus Wheatland!! Chelsea McNeil Addison Luepker Kim Hill Dana Goerdt (absent for photo)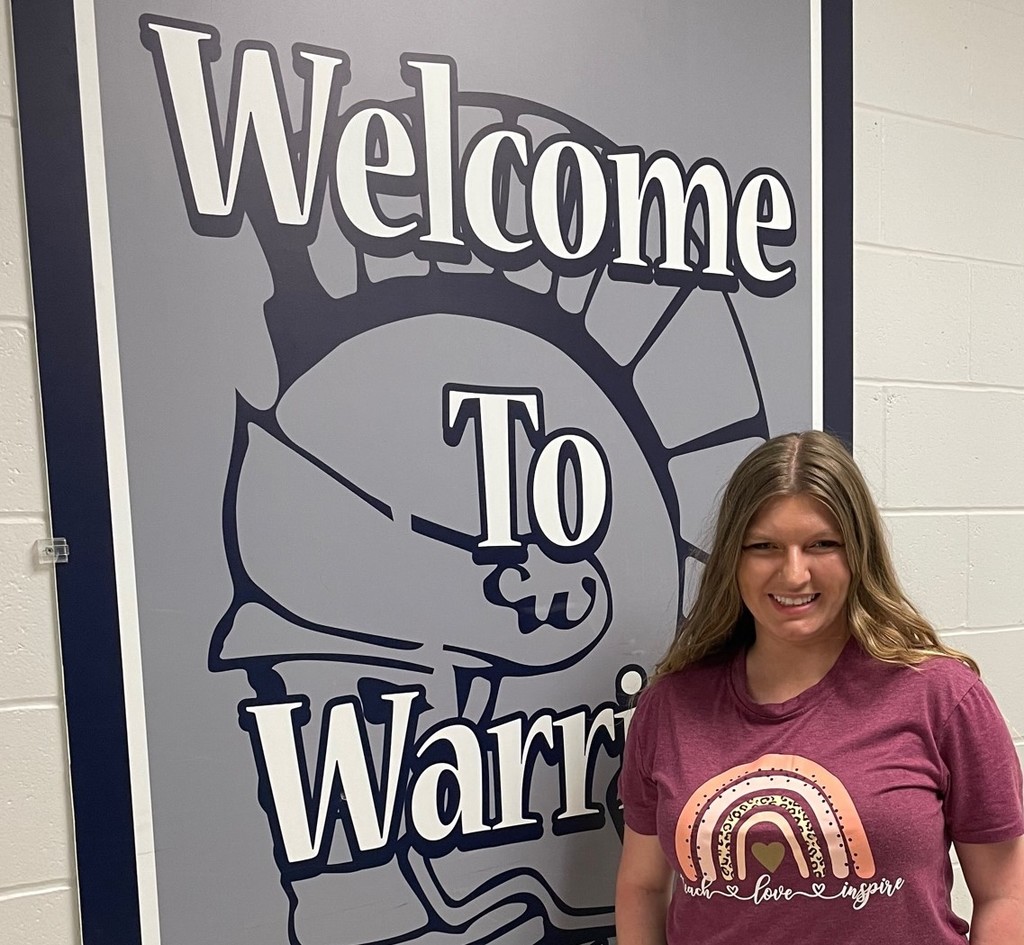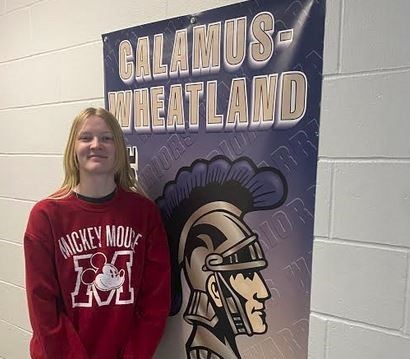 VOLUNTEERS NEEDED: Tri-Rivers Conference Speech contest Monday, February 20th Hosted by CW at JH/HS building Students: EARN Siver Cord hours Community: Your help is greatly needed and appreciated Contact: Ally Ziegenfuss with questions
aziegenfuss@cal-wheat.net
or 563-246-2222

Warrior Early Learning Center Infant Room Valentines Day!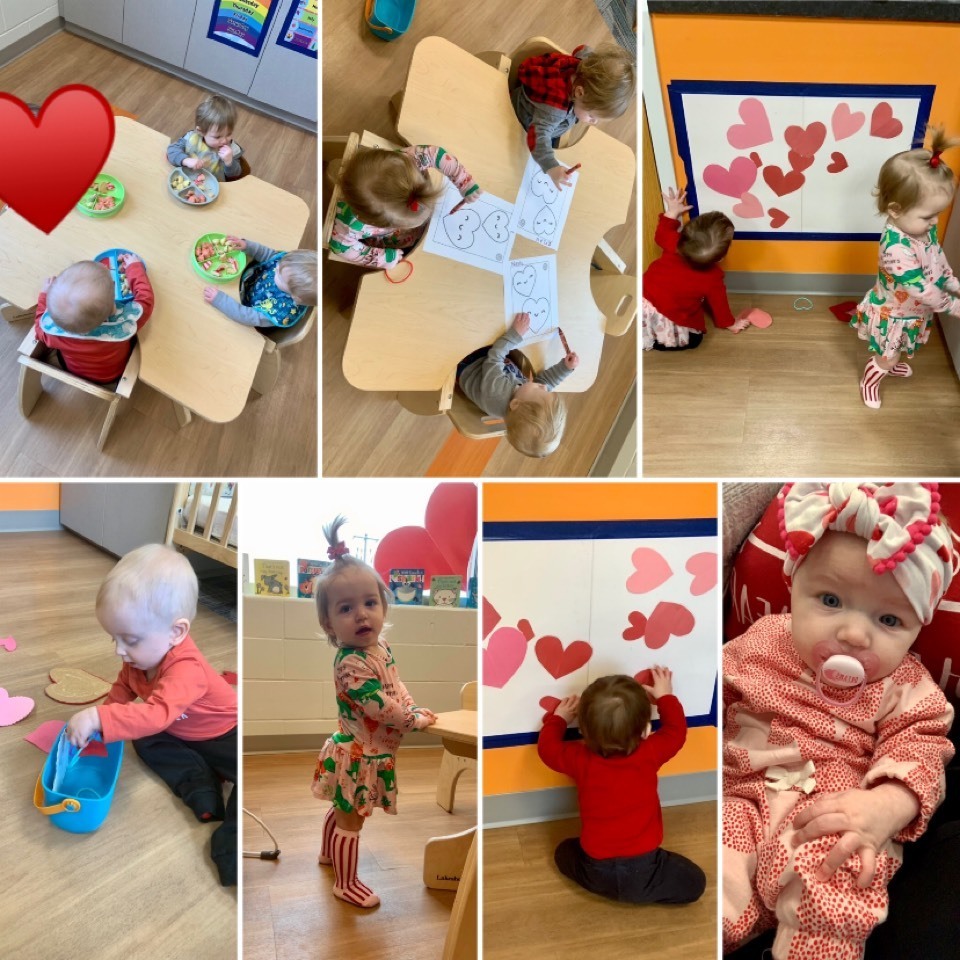 Mrs. Feller's Begindergarten class practiced sorting and graphing with Sweetheart candy. #gowarriors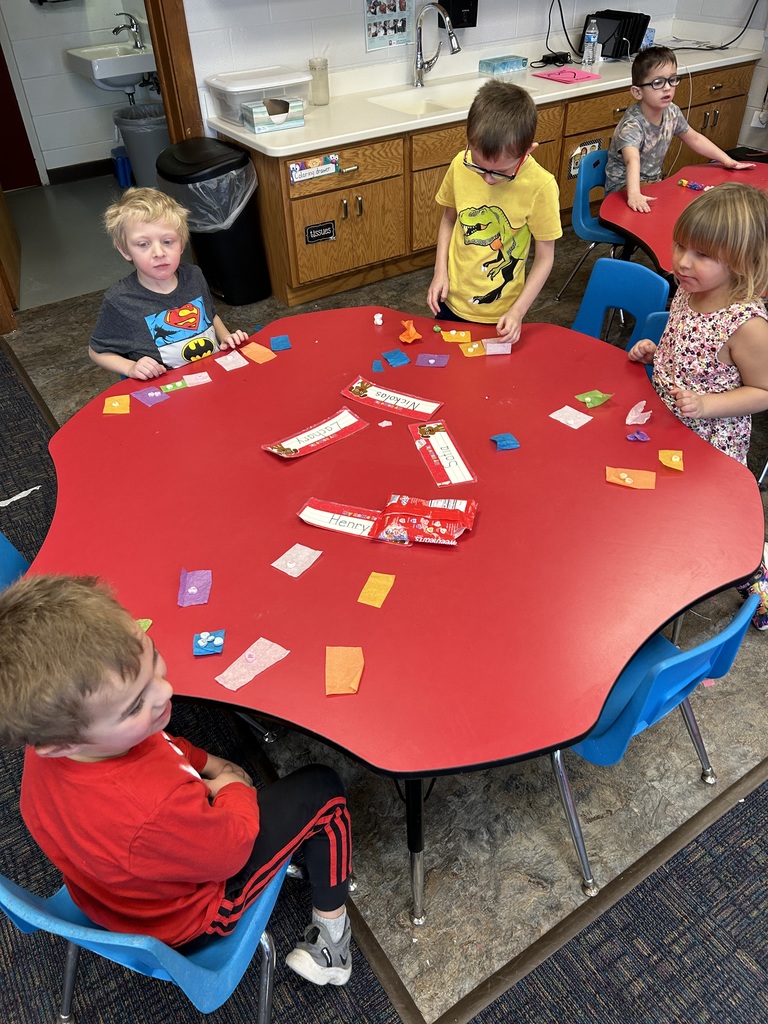 Come join us during National FFA Week next Tuesday, Feb 21st for a Hypnotist Show!! Admission is $3 a person or 3 canned food items.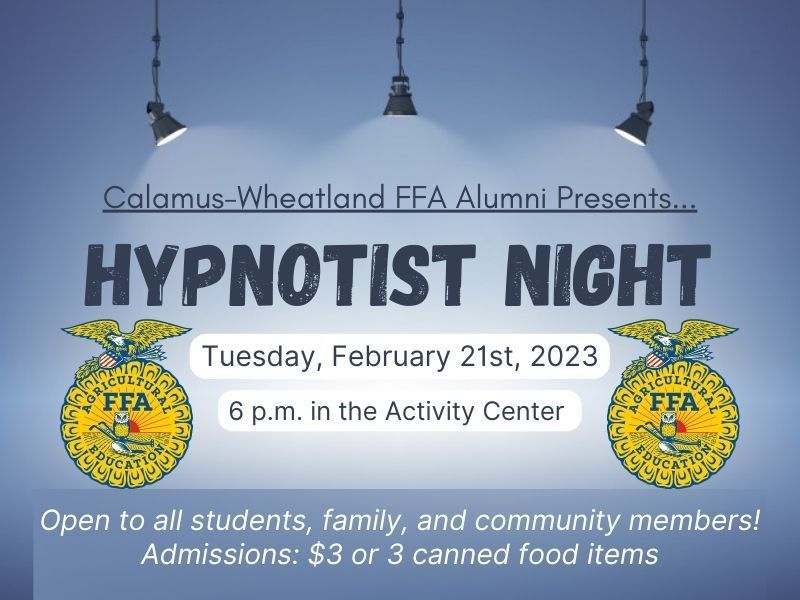 In support of the Willey family - deck out in BLUE tomorrow at the basketball games!! 4:00pm: JH boys HOME vs Prince of Peace (JH/HS gym) 7:00pm: Varsity girls HOME vs Bellevue Marquette (Activity Center)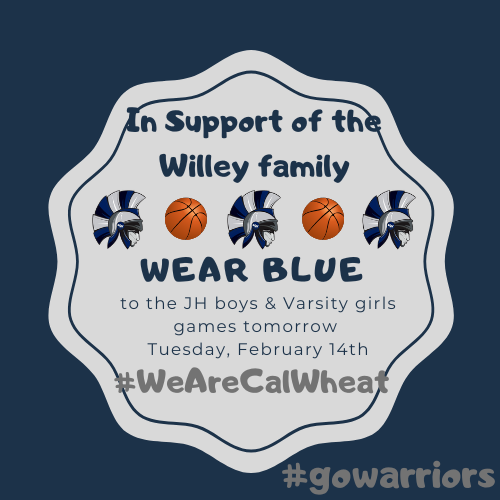 Welcome to CW, Mr. Ron Higbee!! Mr. Higbee is our elementary afternoon custodian and he started in late January. Please introduce yourself and get to know Ron. He has enjoyed his first few weeks at school getting to know the students and staff. #gowarriors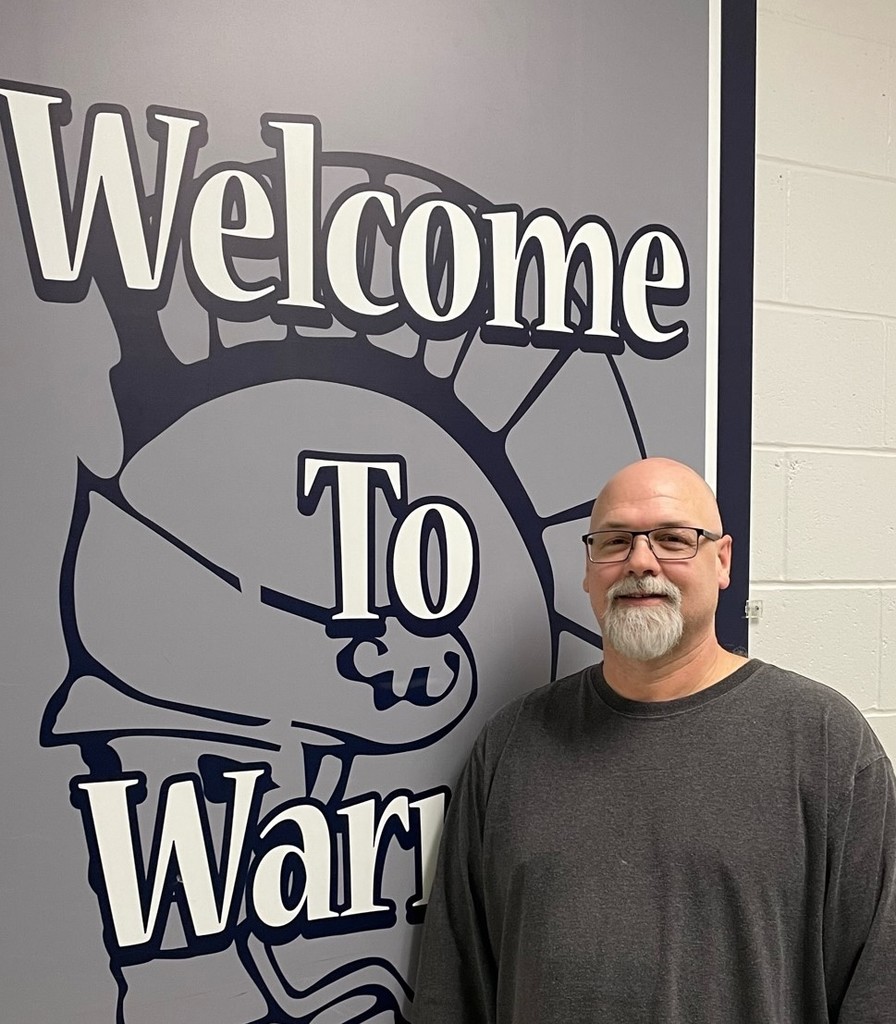 Please join us at our next Blood Drive Feb. 24th from 1-6 pm in the Activity Center. We continue to meet our goal during each of our blood drives, which helps save so many lives, thanks to both our students and our community. We hope to see you on the 24th!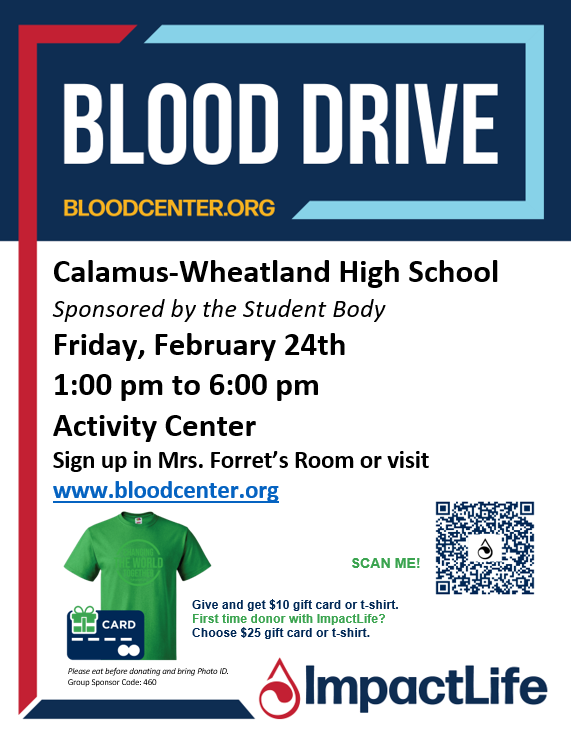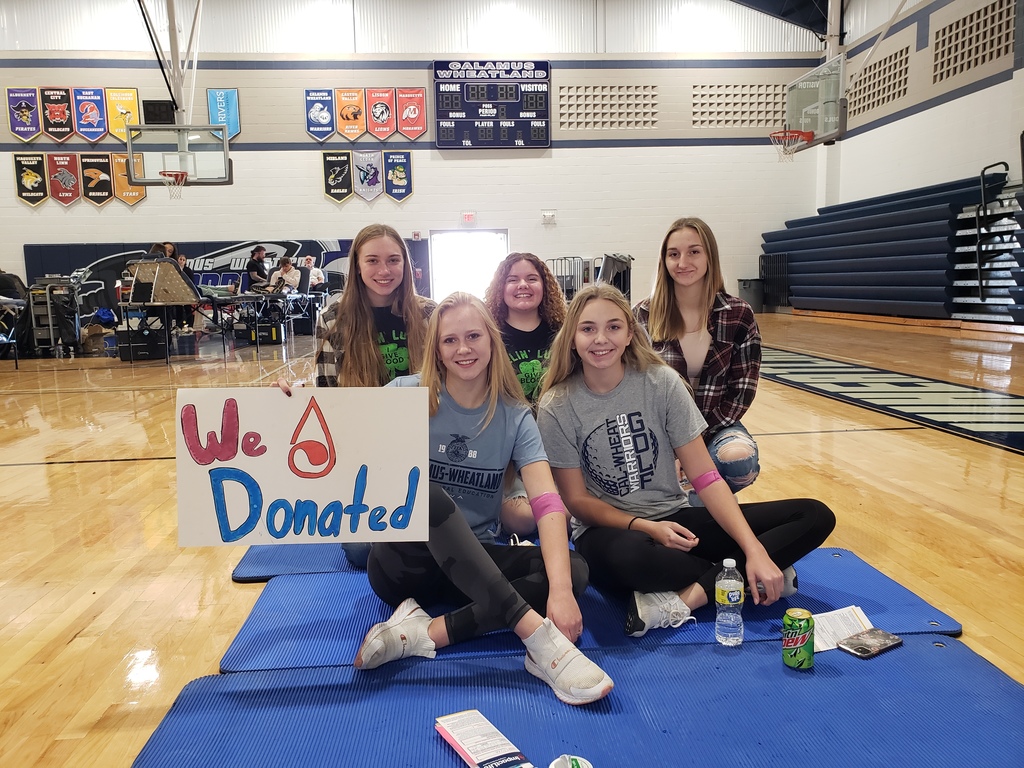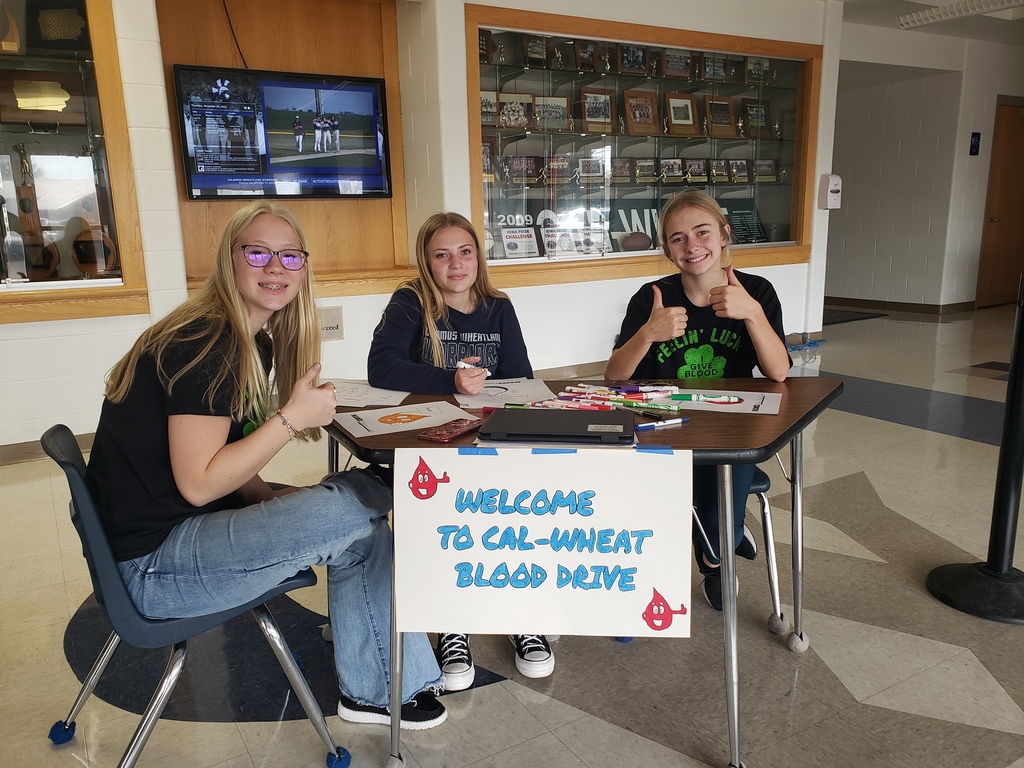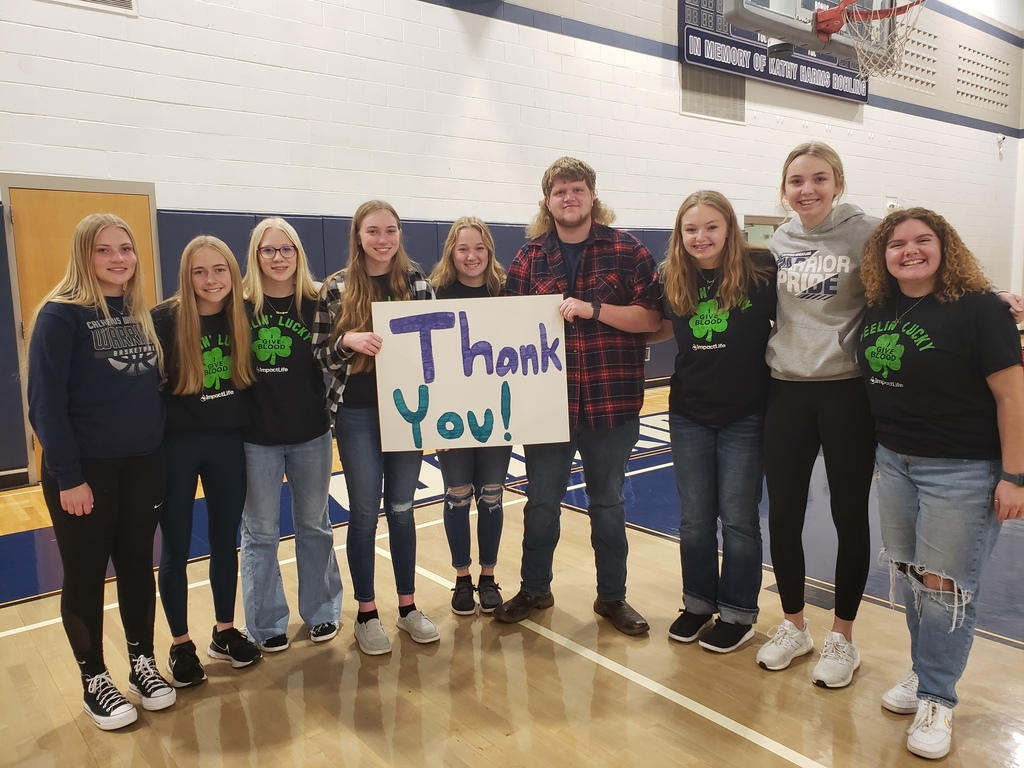 Weekly Warrior Feb. 13 - Feb. 19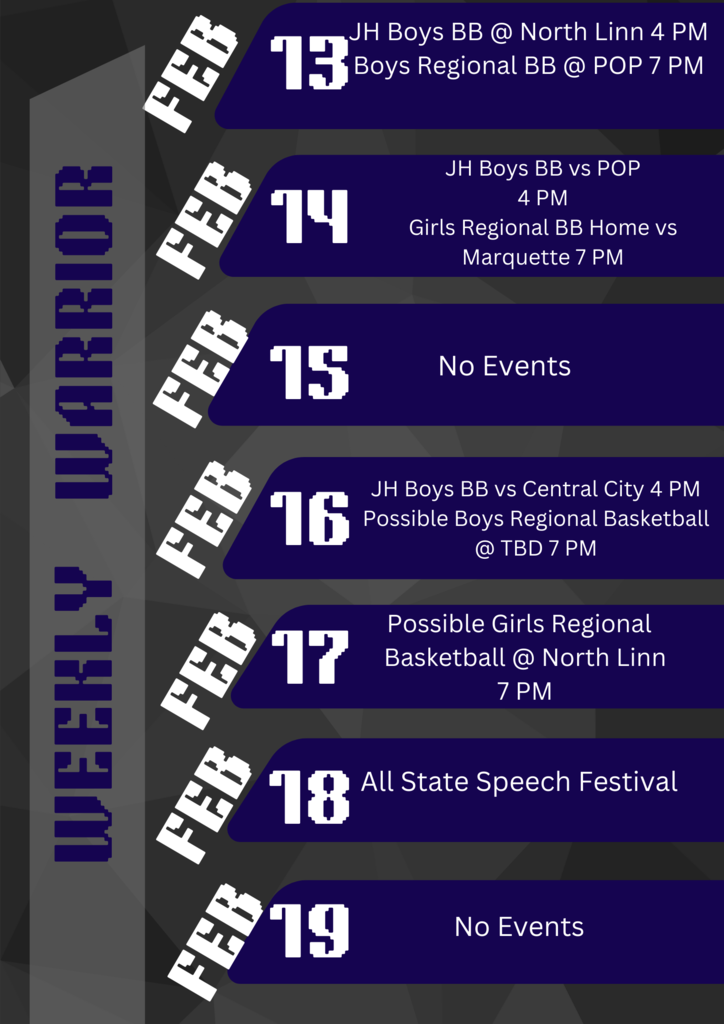 VOLUNTEERS NEEDED: Tri-Rivers Conference Speech contest Monday, February 20th Hosted by CW at JH/HS building Students: EARN Siver Cord hours Community: Your help is greatly needed and appreciated Contact: Ally Ziegenfuss with questions
aziegenfuss@cal-wheat.net
or 563-246-2222