January 5, 2022 Calamus Wheatland will have a 2 hour late start today due to the weather and road conditions. There is no am preschool, but there is still am wraparound.

January 5, 2022 Calamus Wheatland will have a 2 hour late start today due to the weather and road conditions.

6th Grade Parents- The 6th grade ski trip is steadily approaching and Mr. Tenley is still needing all of our 6th graders signed up online that are going on the trip. Please, sign up your child BEFORE Monday, January 10th. The sign-up process includes filling out the waiver as well. The school will pay for your child to go skiing. Parents will have to pay for themselves to ski if they so choose. The link for registration is here:
http://shop.sundownmtn.com/groups
just type in the code Calwheat1.

Rise and SHINE, Warriors!! It's a brand new day, new year & the first day of 2nd semester. Slates and Warrior armor are both wiped clean! Let's make this semester the best one yet!! Together We Can!! #gowarriors



More live auction cakes pictures.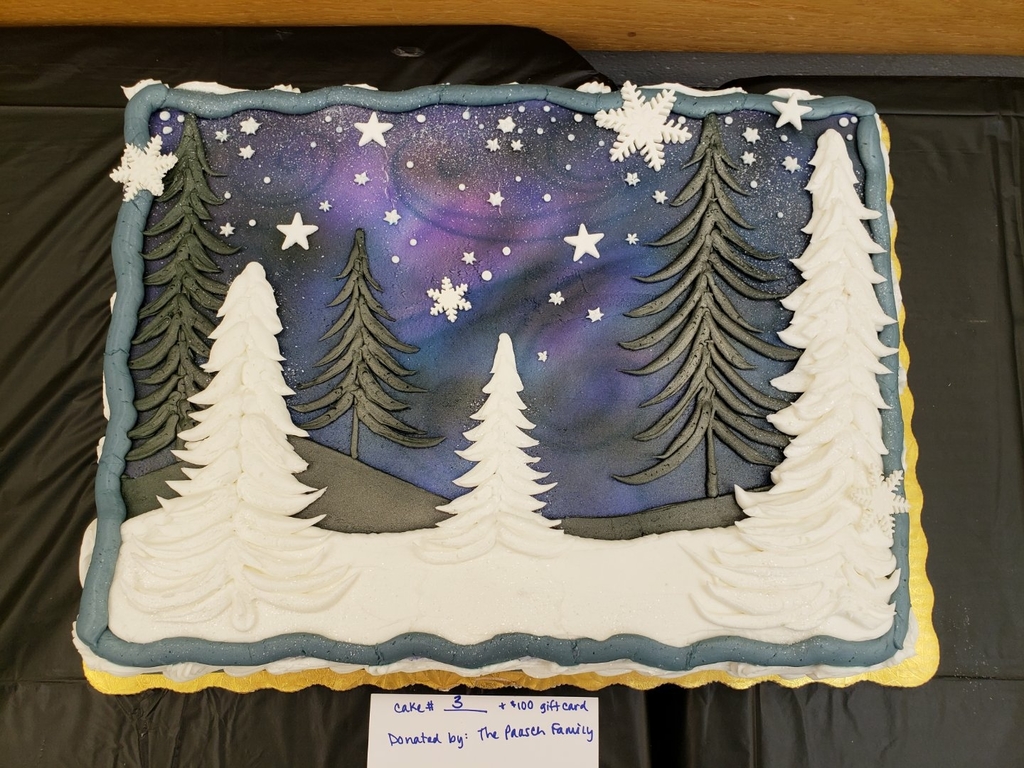 More live auction cake pictures.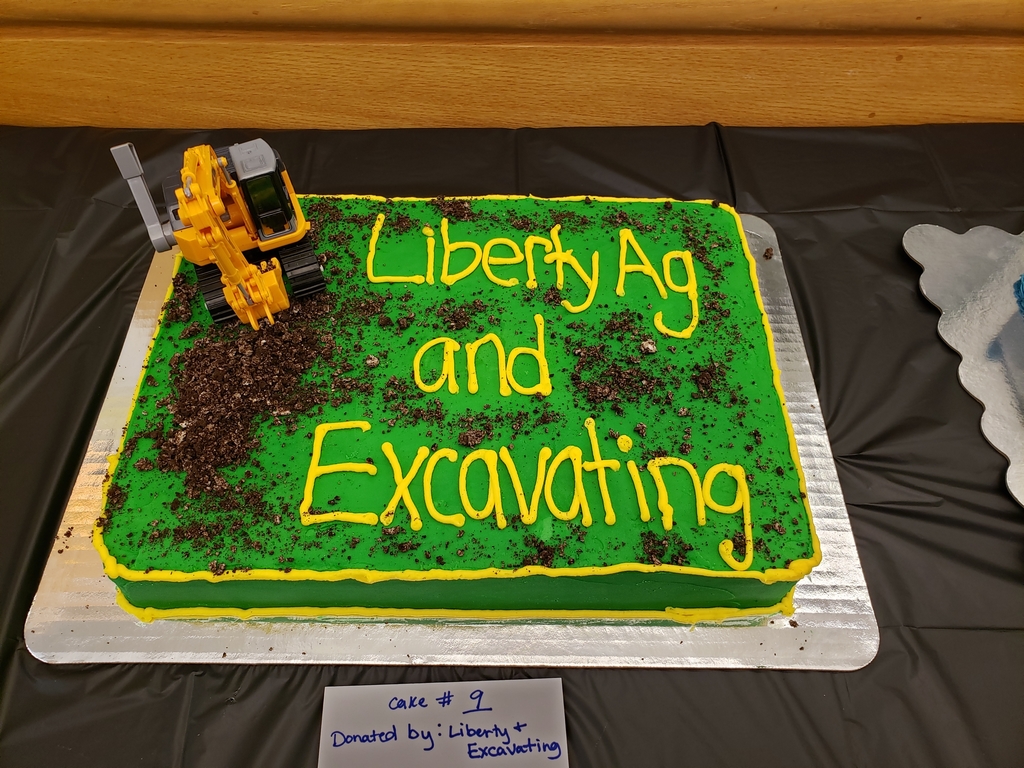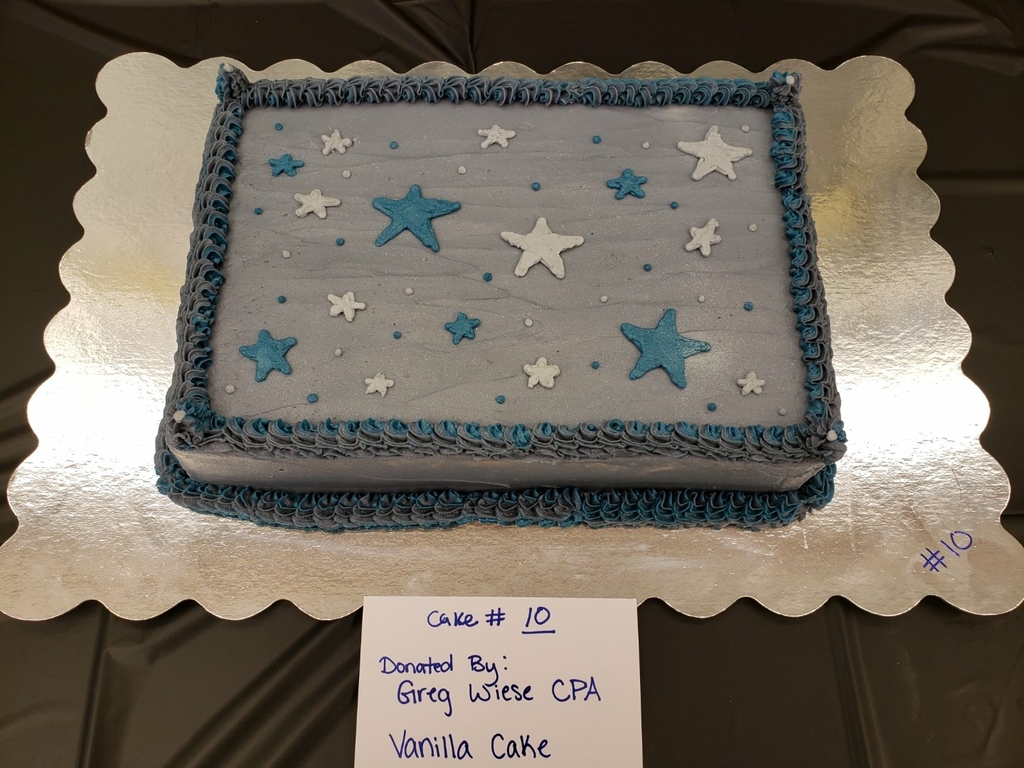 Thank you to the Cal-Wheat community for helping make this year's After Prom Cake Auction a huge success! Here's some pictures of cakes from our live auction.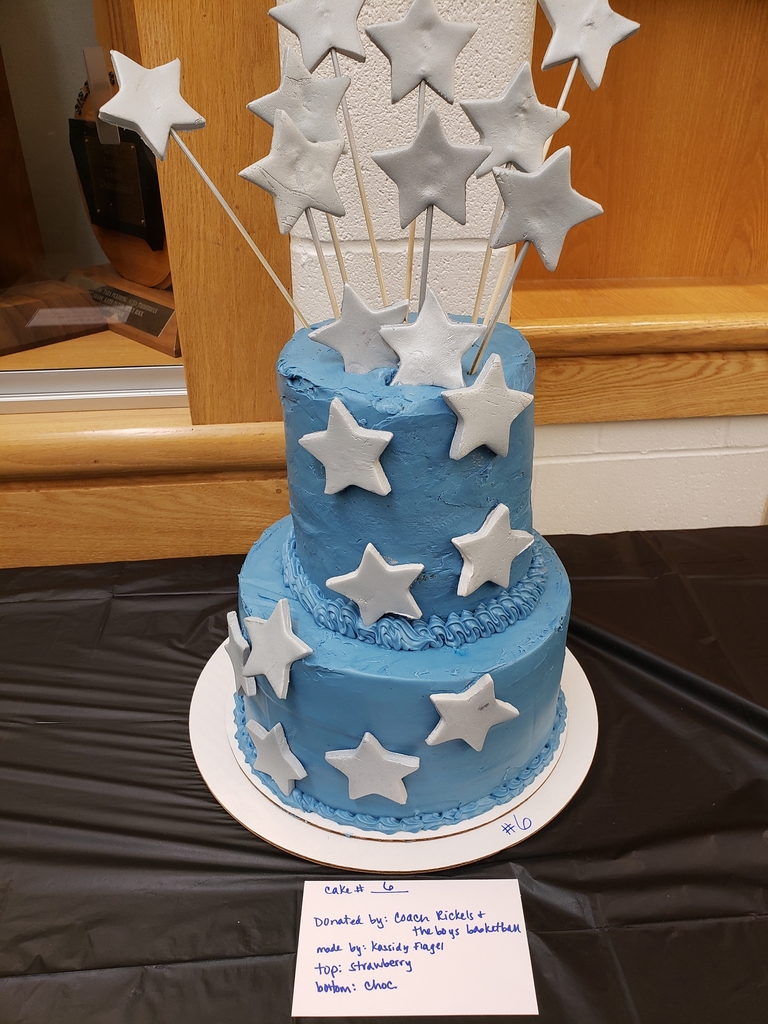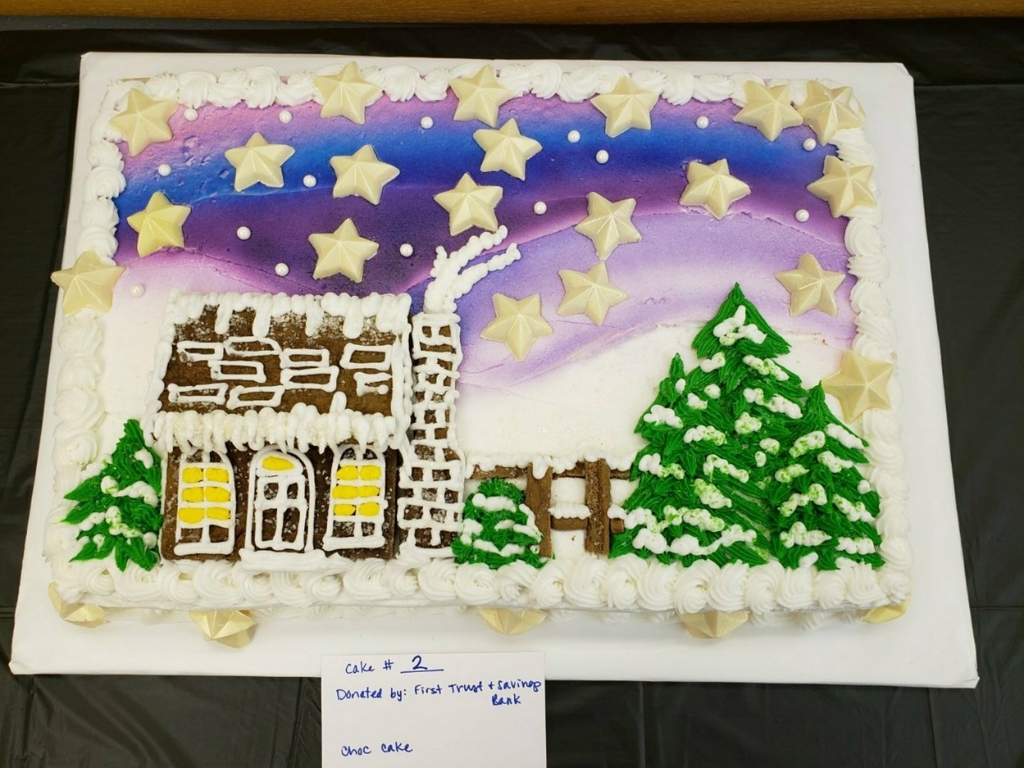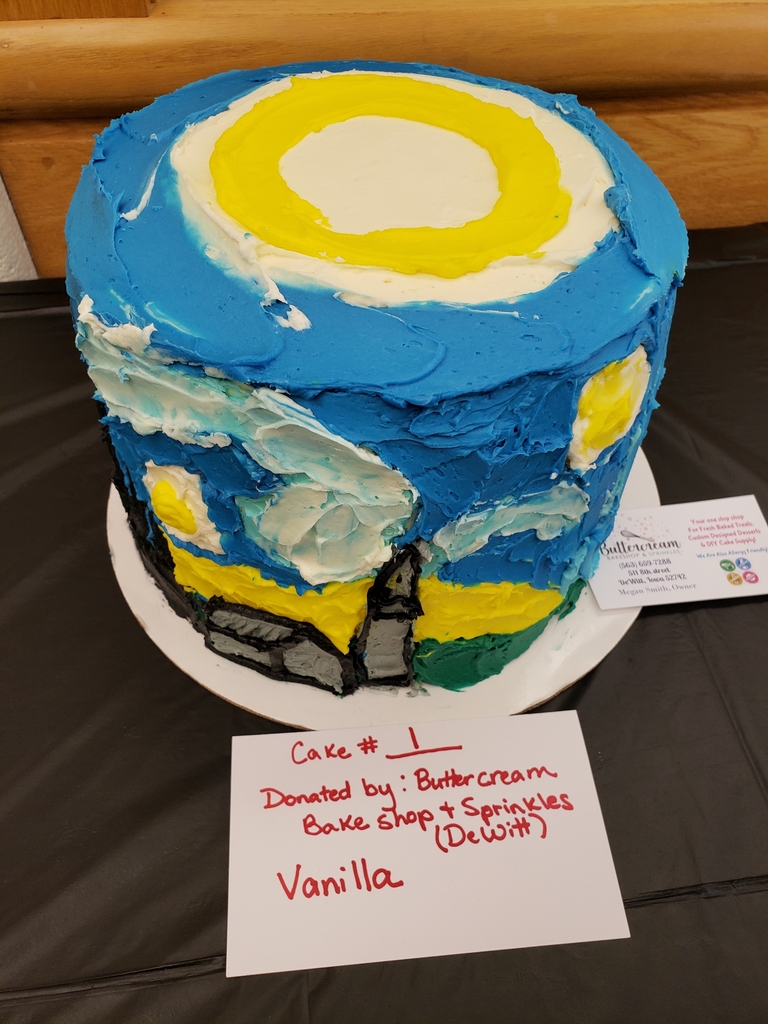 Reindeer games#gowarriors!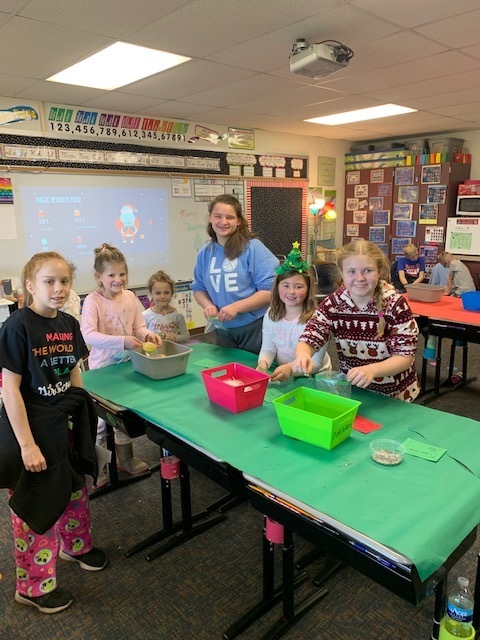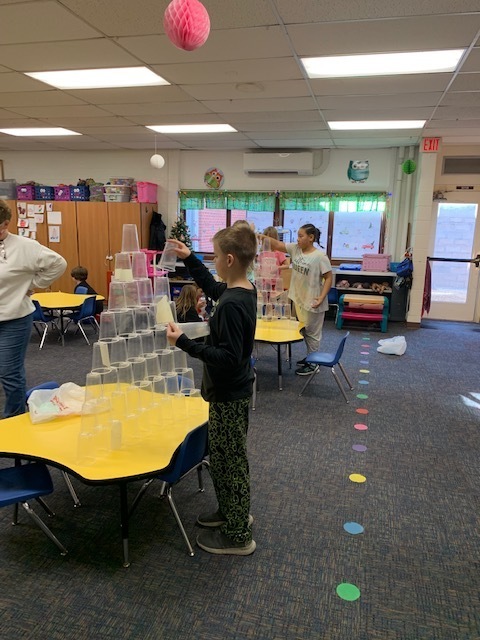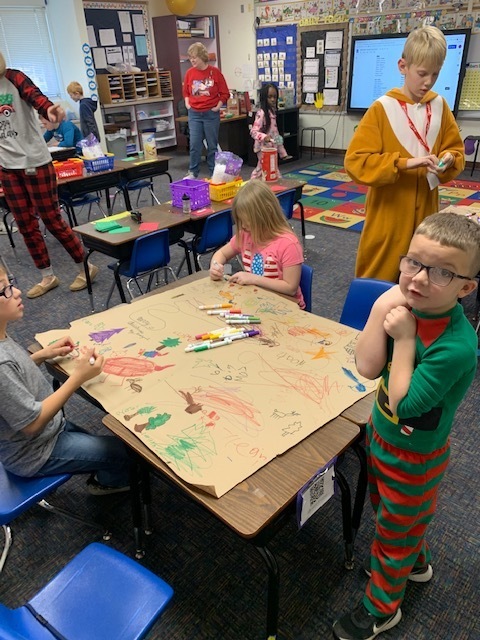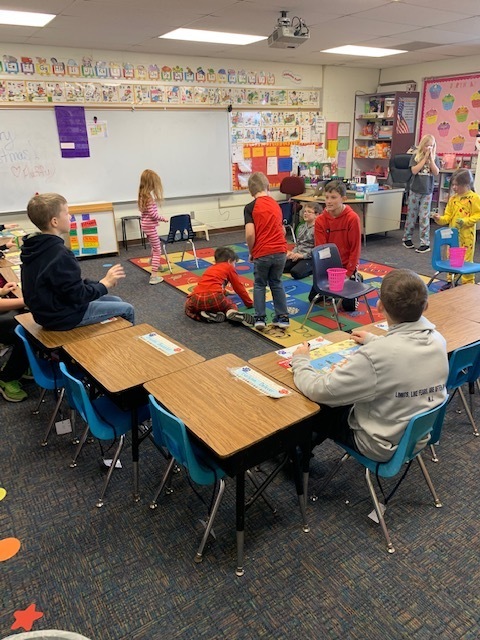 Reindeer games at the Elementary.#gowarriors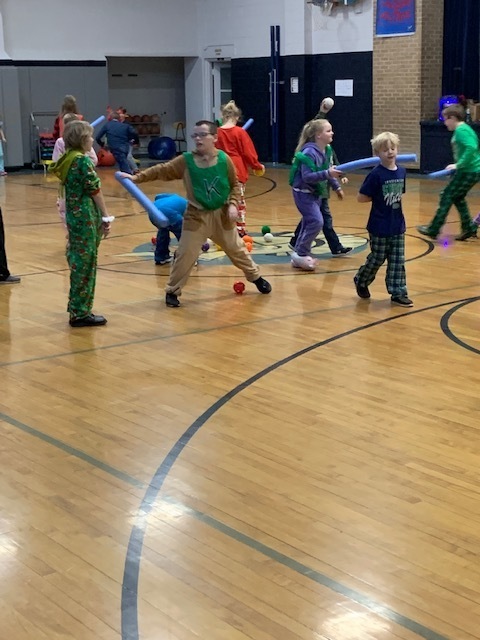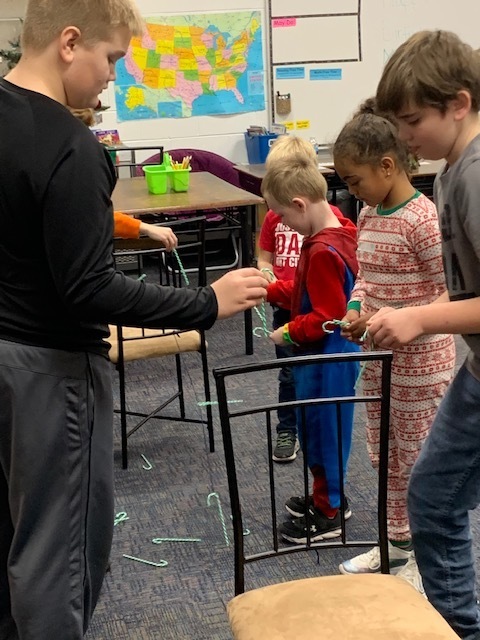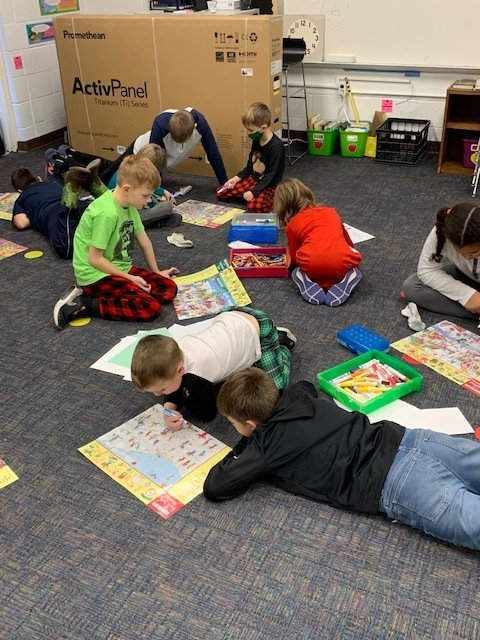 Thank you for the generous toiletry donations in memory of Don and Bonnie Gorsh.#gowarriors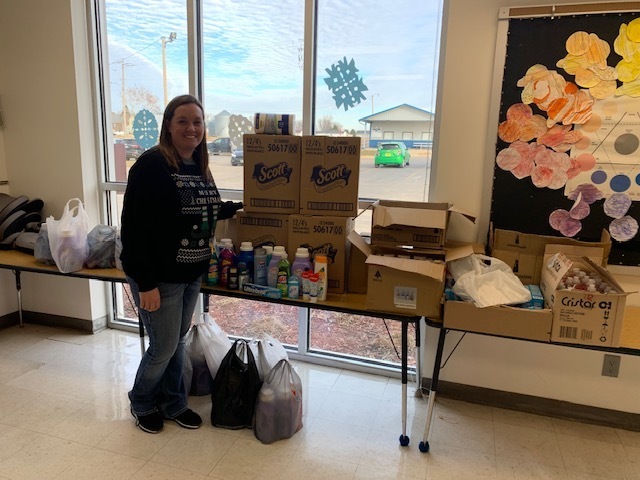 2020 grad Carter Dwyer, a junior student & researcher at the University of Iowa, presented his work with Leishmaniasis (leprosy) to College Biology & Anatomy & Physiology classes. The disease currently infects over 12 million people worldwide & over 30,000 die each year.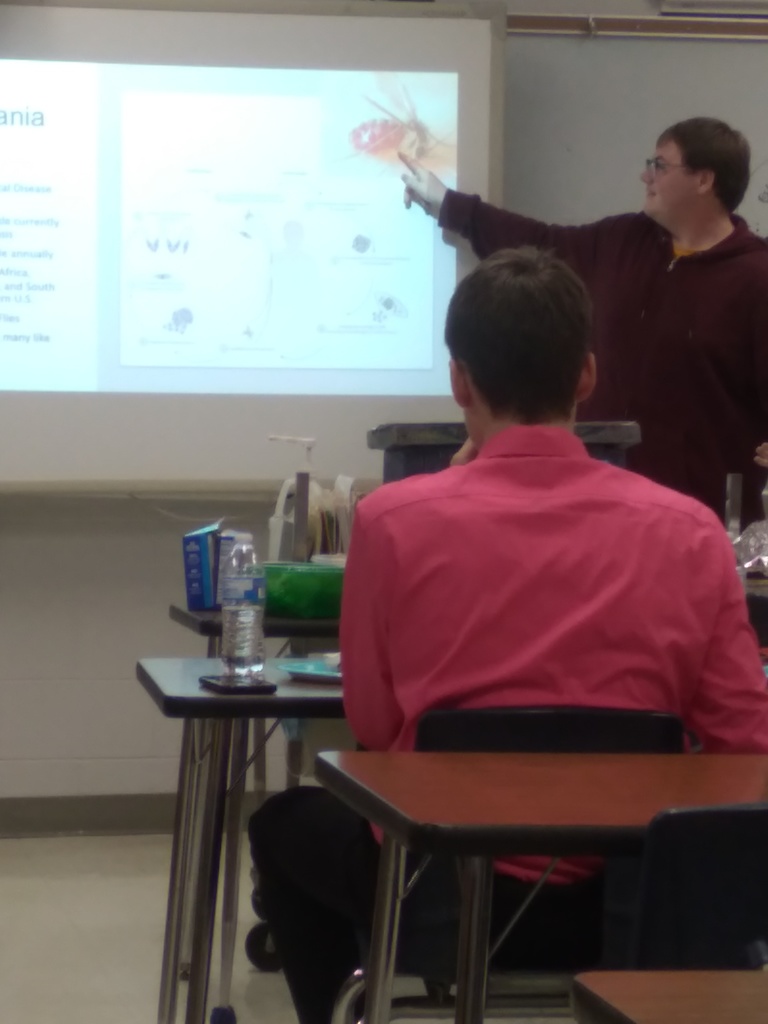 Anatomy & Physiology: bone reconstruction project-chickens & guinea Students removed flesh, organs & other material & studied tissues, tendons & ligaments; carefully removed non-bone material & reconstructed. Students compared the bones to human bones for structure & function.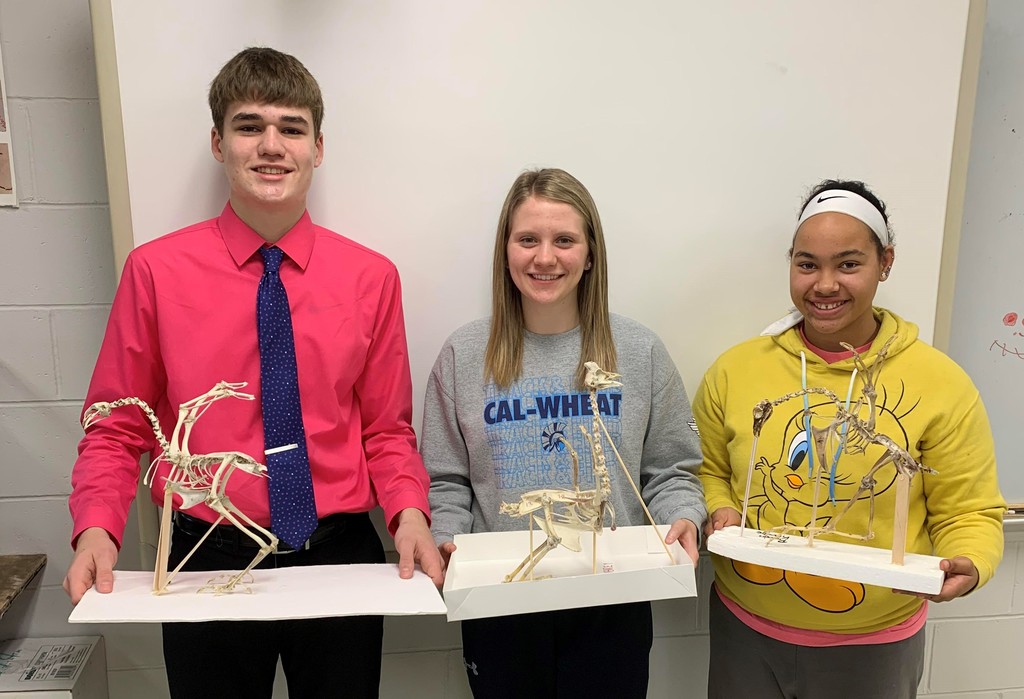 Preschool Christmas parties.#gowarriors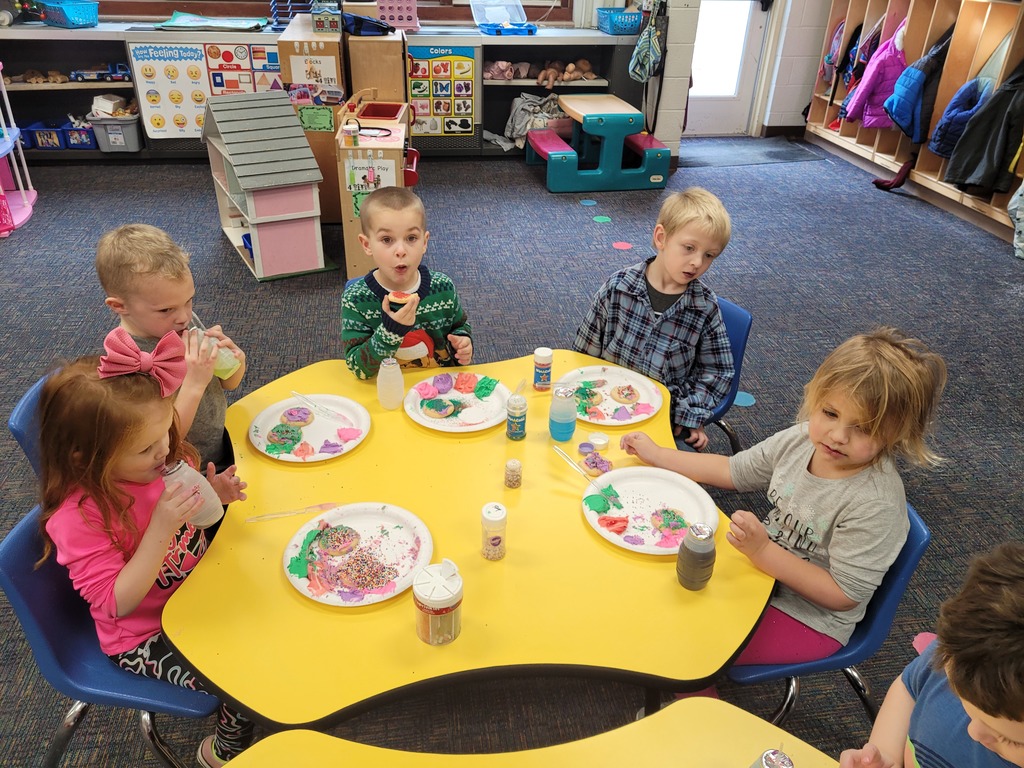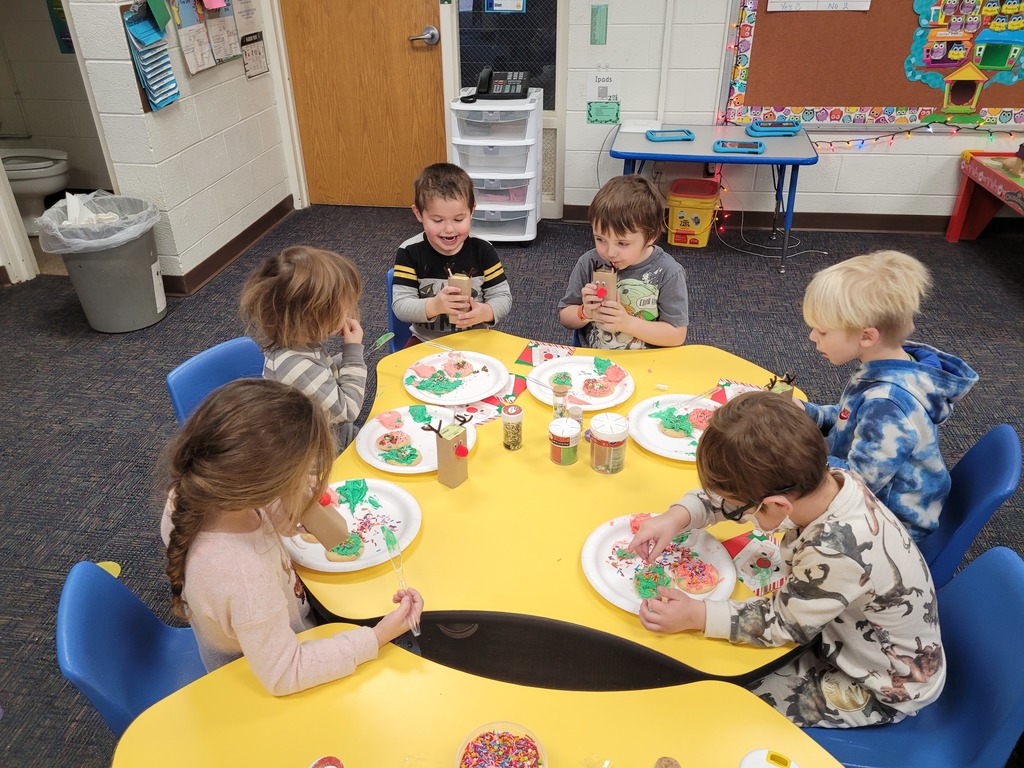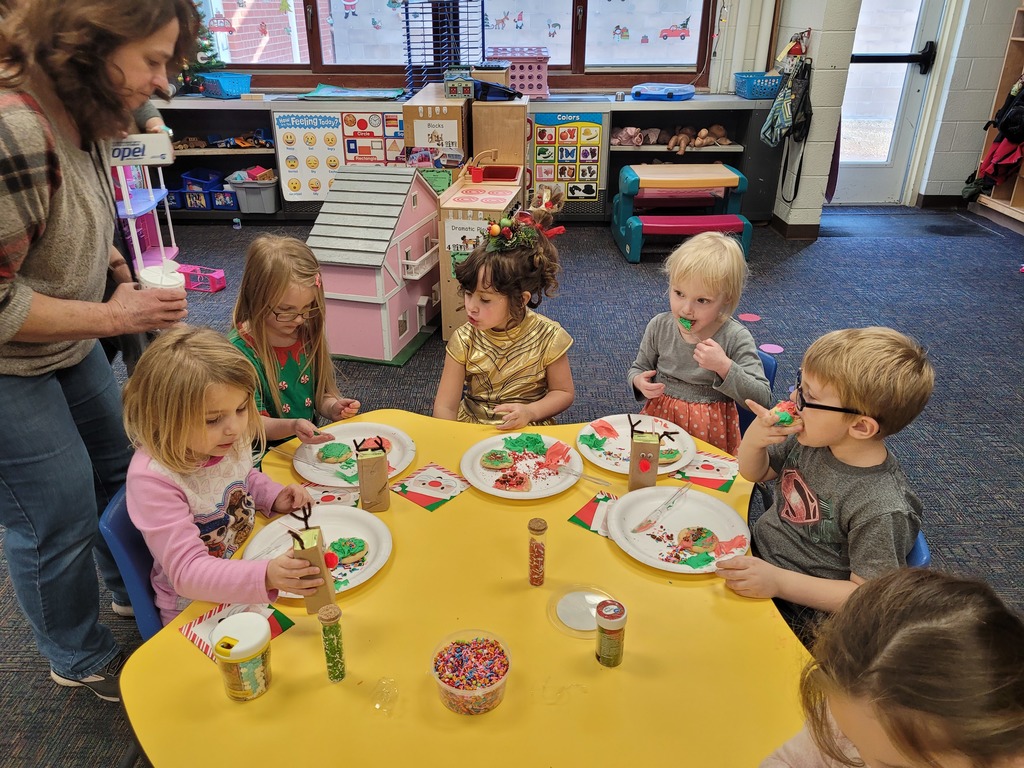 6th grader, Brennan Koch, was the champion of the 6th grade chess tourney. Brennan then played chess against Mr. Luepker and beat Mr. Luepker in a close game. Way to go Brennan!#gowarriors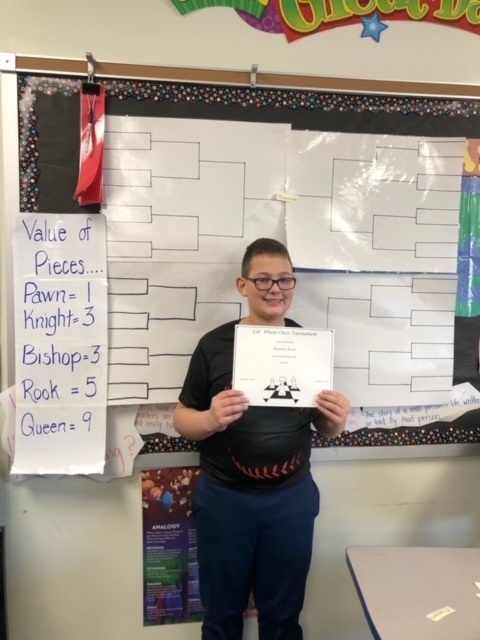 Miss Lancaster's class had a high school helper visit while they were doing their first cooking lesson. #gowarriors!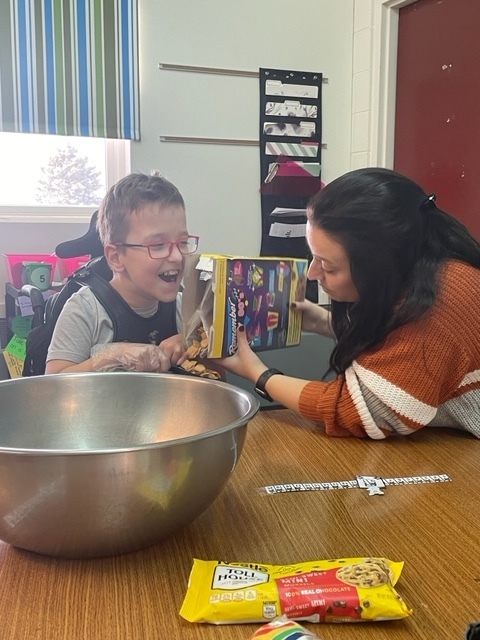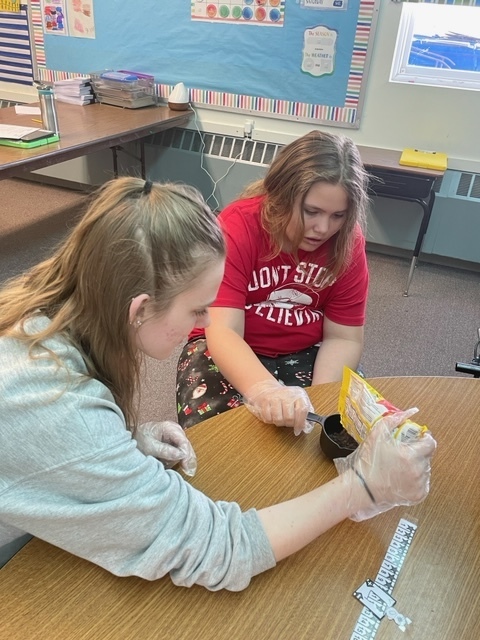 Thank you, Scott Knudtson, for your 12 years of service as a school board member for the students, staff & Calamus/Wheatland community. As Scott stated at the board meeting last night, "You can never do wrong doing what is right for kids." #gowarriors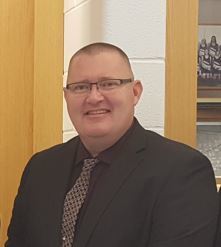 Kindergarten making Christmas trees for snack time.#gowarriors!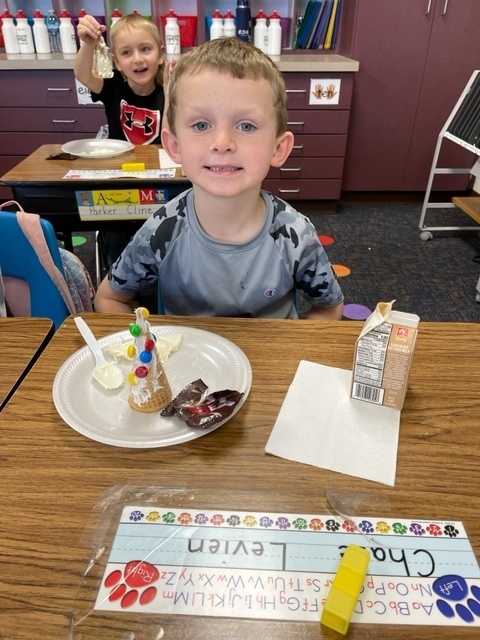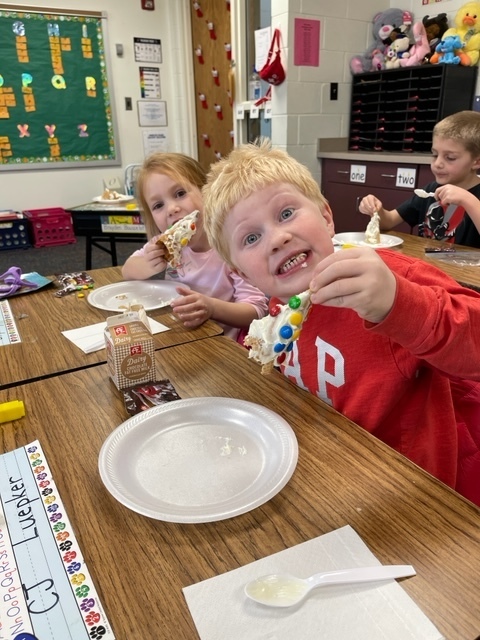 Associate openings: 1:1 associate: special ed setting (work directly with 1 student) Associate: special ed setting (work with numerous students) Paid benefits, IPERS, paid holidays, etc. Apply at
https://iowa.schoolspring.com/
or call the JH/HS for info 563-374-1292