Reminder of tomorrow's 12:30pm early dismissal for staff professional development. #gowarriors

Calamus-Wheatland 6th grader, Kamdyn Kraklio, wrestled at AAU districts on Sunday and qualified for state. #gowarriors
Biology class extracting DNA from strawberries. Being able to see billions of DNA strands clumped together is awesome!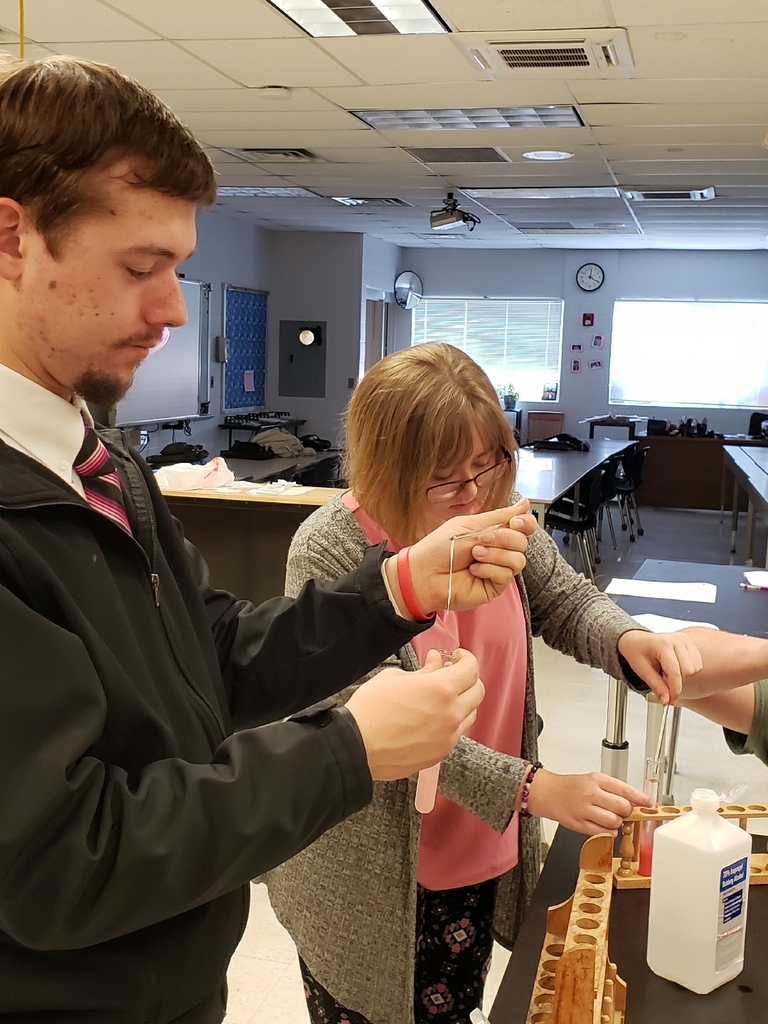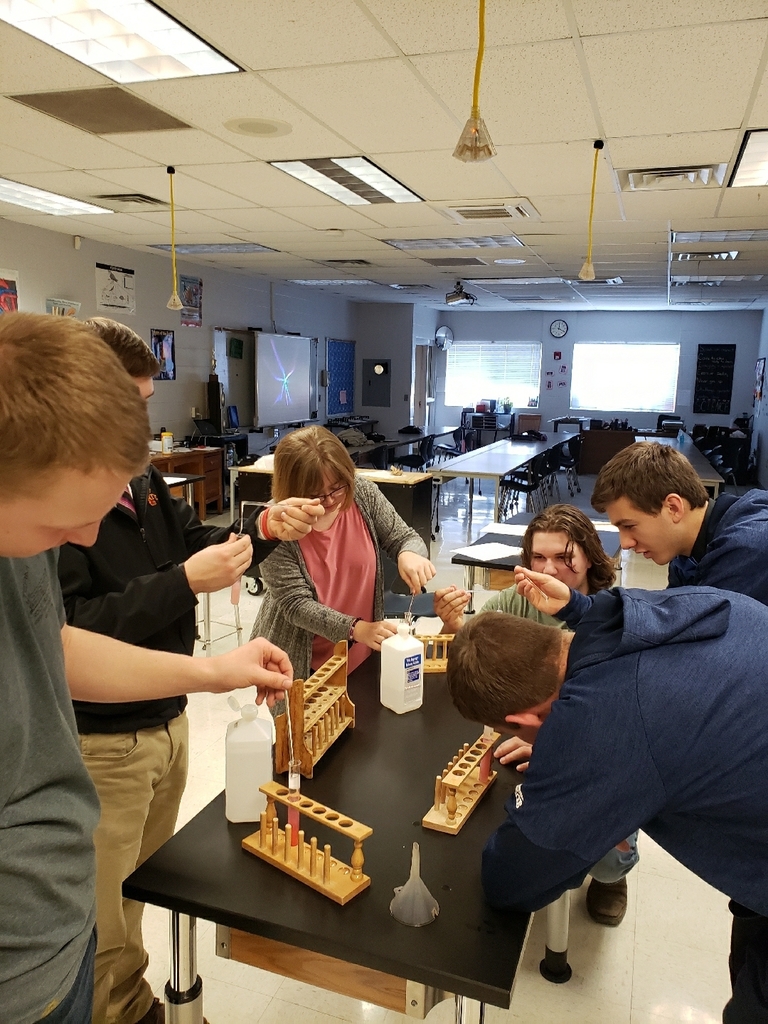 Mrs. Gerard's 5th grade class on their field trip to the Wapsi Environmental Center! #gowarriors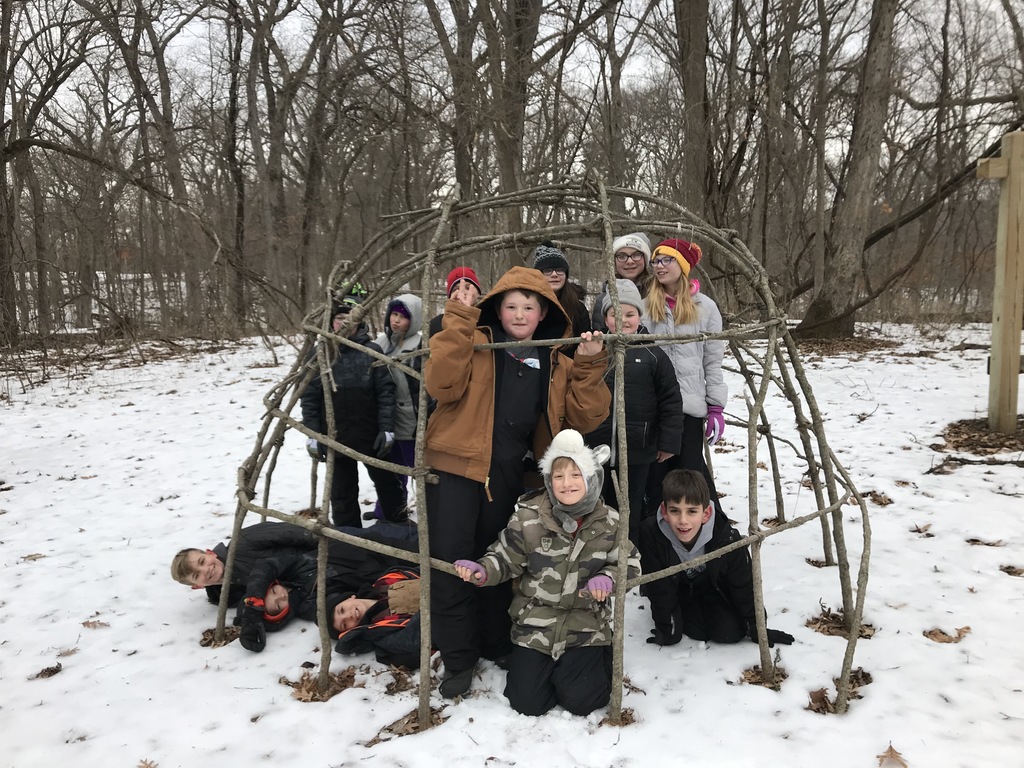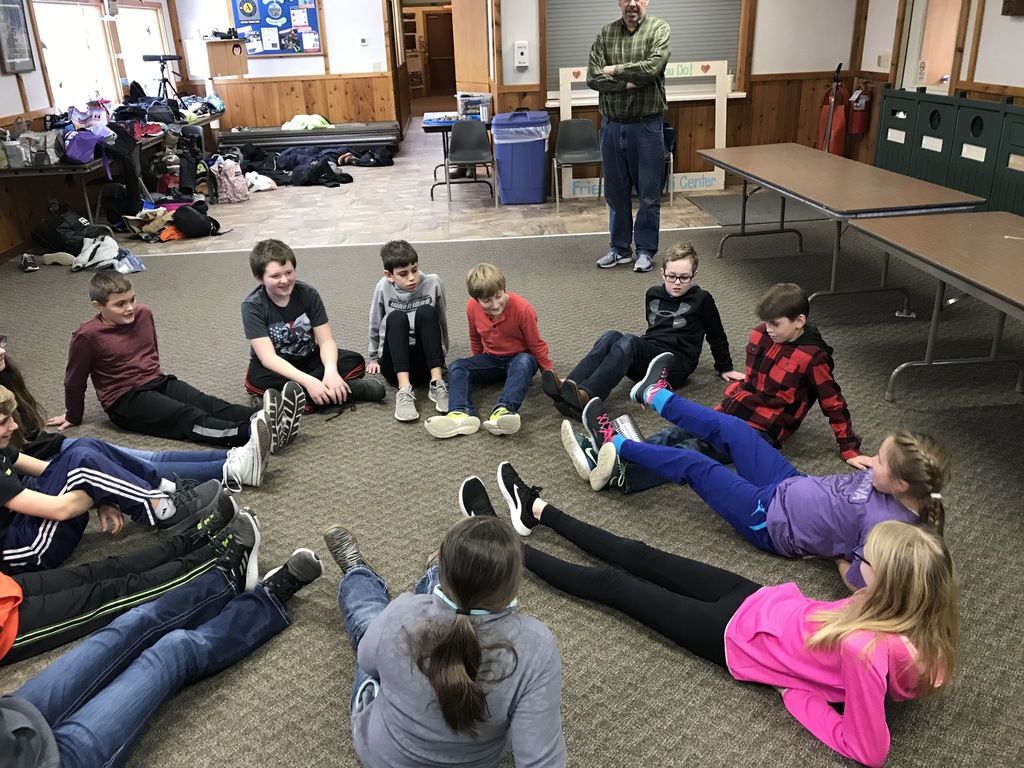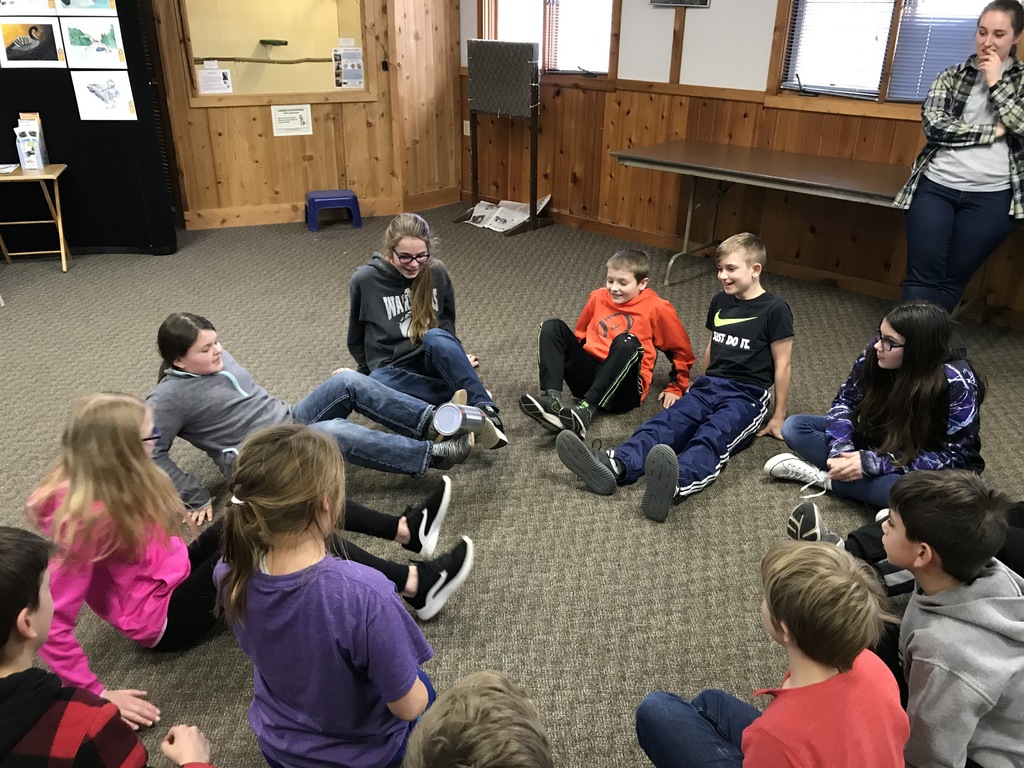 5th grade field trip continued...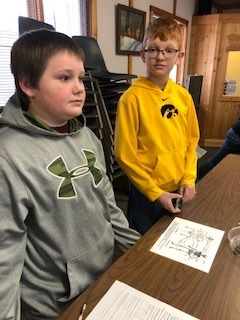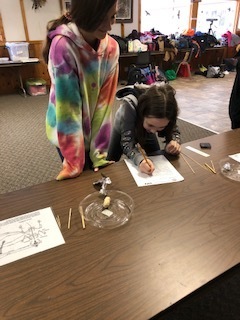 Mrs. Bruns' 5th grade students dissecting owl pellets during their field trip to the Wapsi Environmental Center yesterday! #gowarriors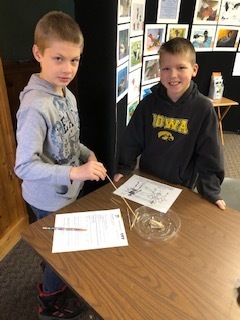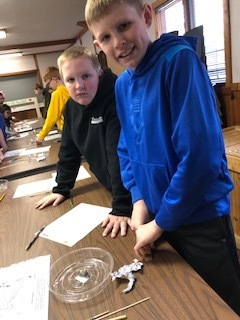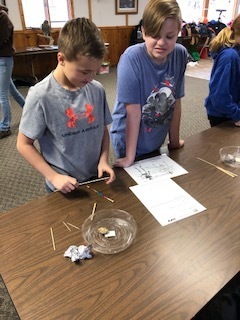 8th grade scientists making edible DNA molecules during their genetics unit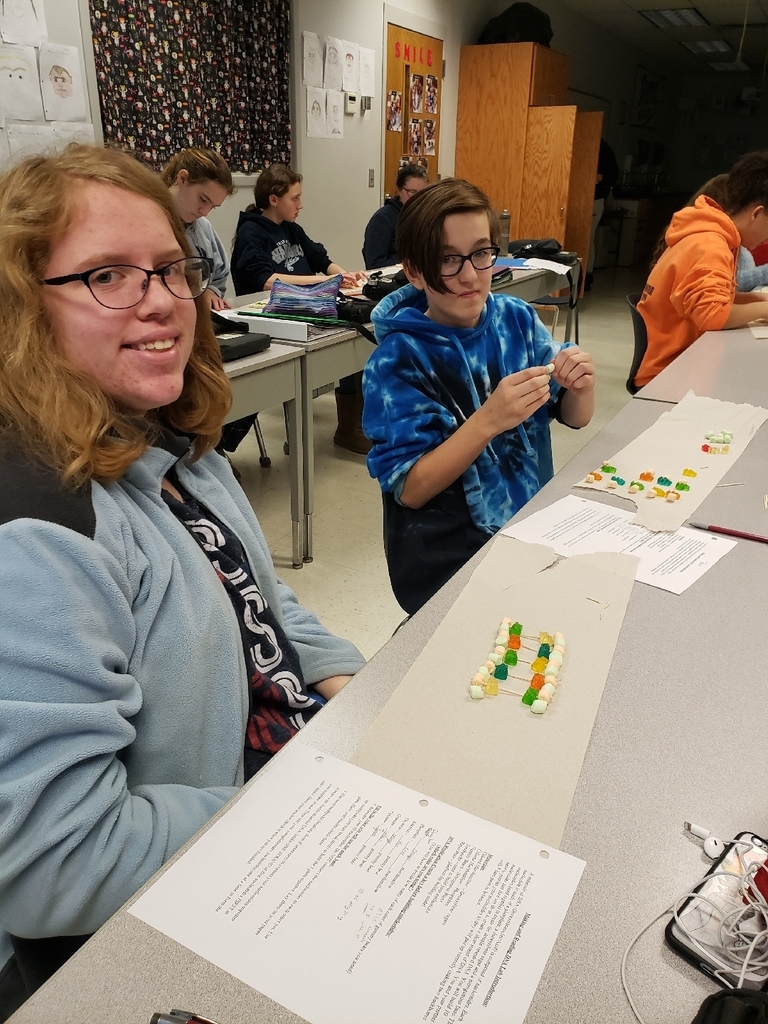 Recess fun with Deputy Lange! #gowarriors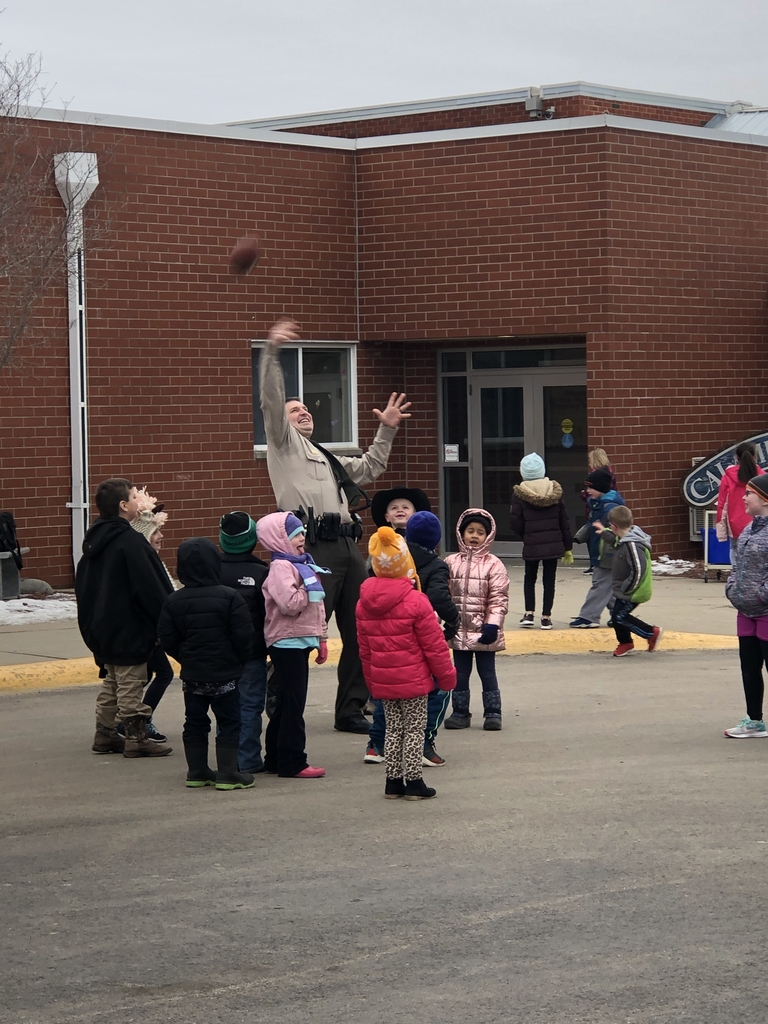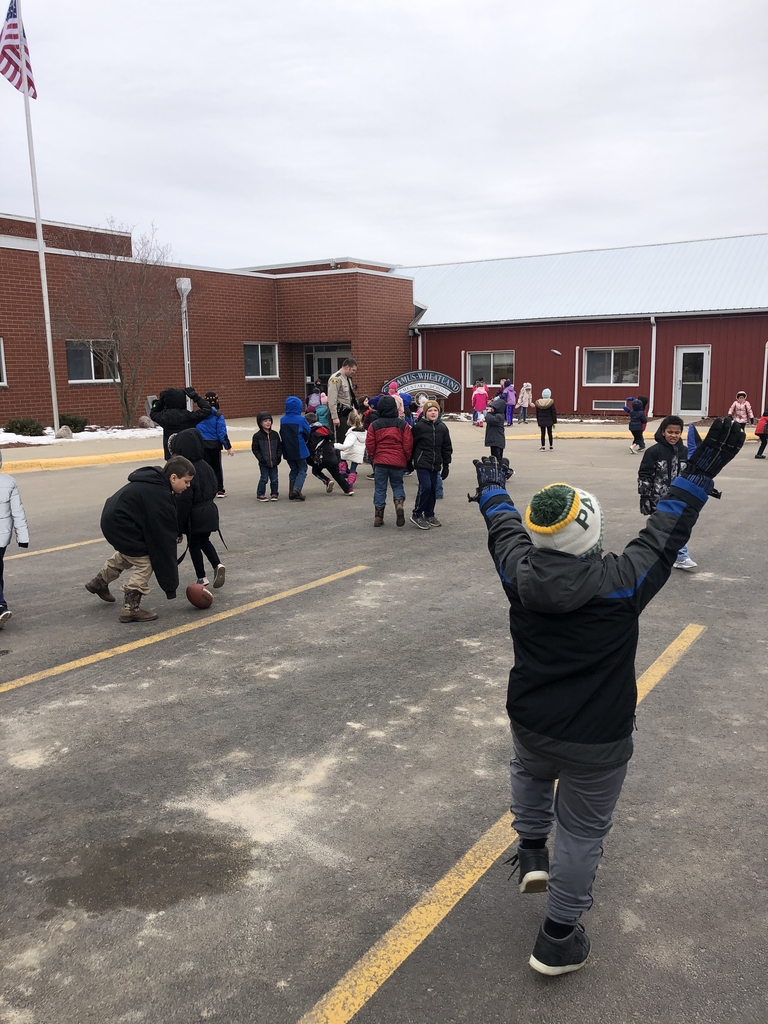 Thank you Calamus-Wheatland & surrounding communities for your awesome support at the annual After-Prom cake auction, raising $8,826! Special thanks to Justin Steward - auctioneer, grandparent judges, & all who helped, donated, & volunteered. After-Prom Committee #gowarriors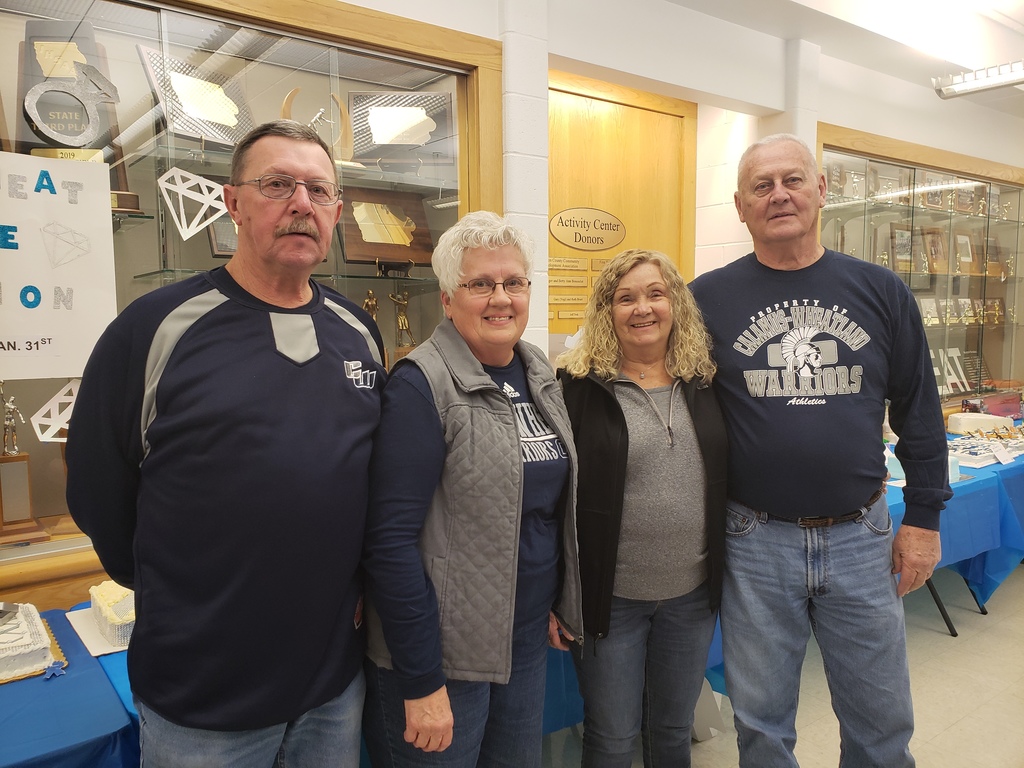 K-12 School Nurse C/W is looking for an energetic school nurse with practical nursing background. Must be willing to get Career Technical Education teaching certificate through the Iowa Board of Educational Examiners. Interested applicants may apply on Teach Iowa or directly to: Mr. Lonnie Luepker, Superintendent 110 East Park Road Wheatland, IA 52777
lluepker@cal-wheat.net
563.374.1292 AA/EOE posted 02/03/2020

Events Feb 3-Feb 8: 3rd quarter Mid-Term is this Friday. Keep up the good work, Warriors!! Feb 3: Activity Center closed for an ICDA JH/HS honor choir. 4:00p-JH basketball at Prince of Peace, O'Donnell's Athletic Center, Clinton 7:00p-ICDA honor choir performance, Activity Center 7:00p-Democratic/Republican caucuses at both elementary & JH/HS buildings Feb 4: 4:00p-JV/Varsity basketball home vs Midland Athletic Boosters concession stand workers: Mike & Carena Weih, Lauren Hinzman, Robert Olson, Darla Baxter, Brett & Jessica Esbaum, Dan & Terina Bruns, Brigitte Green Feb 5: 3:15p-Art Club meeting Feb 6: 4:00p-JH boys basketball home vs Midland 4:00p-JV/Varsity basketball home vs Tipton Athletic Boosters concession stand workers: Jeff & Stacy Vander Heiden, Lynn Vander Heiden, Denise Balster, Laura Tack, Ben & Stacy Traver, James & Christine Anderson, Nikki Anderson Feb.7: 11:45a-Community Cafe meal 4:30p-JV boys/Varsity basketball vs Cedar Valley Christian - Senior Night!! Athletic Boosters concession stand workers: Mark & Melanie Buckner, Kane & Laura Grau, Mark Boeckmann, Curt & Andrea Engler, Paul & Stacy Vander Heiden, Troy & Jenny Mohr Feb 8: State Large group competition at Cedar Rapids Washington HS

100th Day of school continued! #gowarriors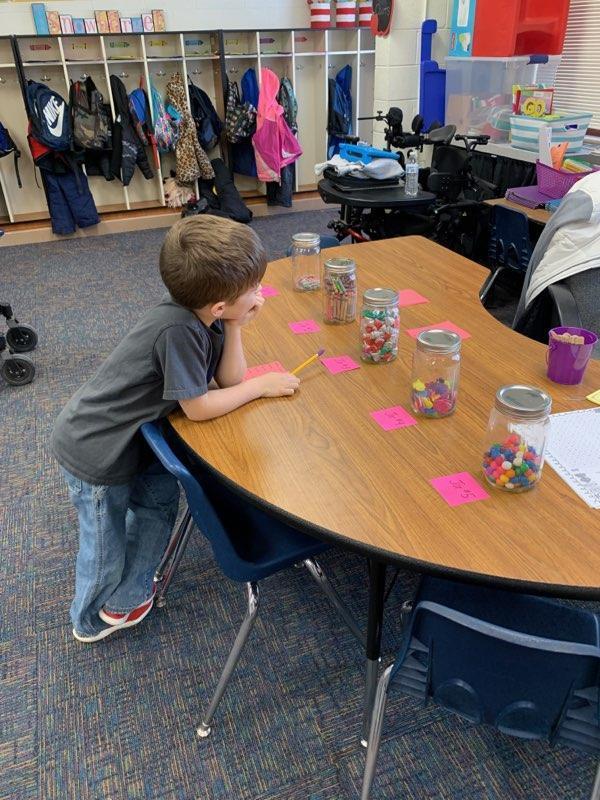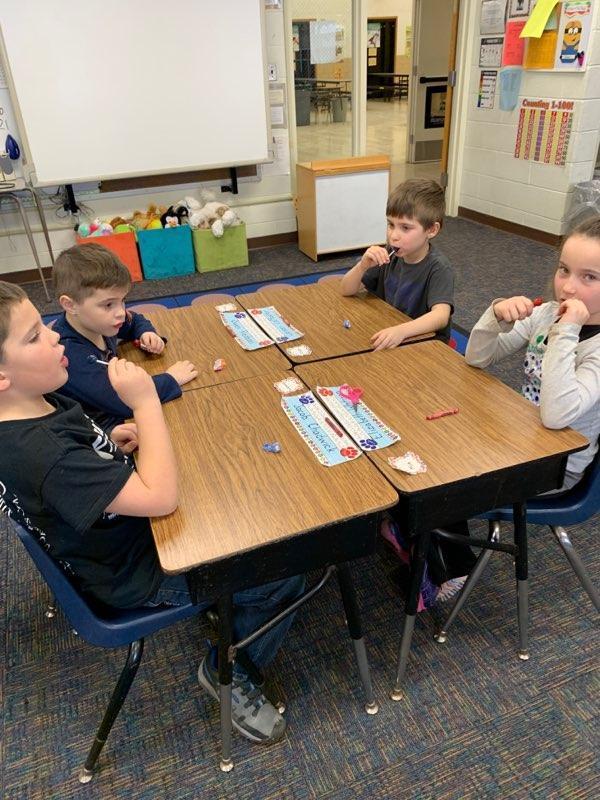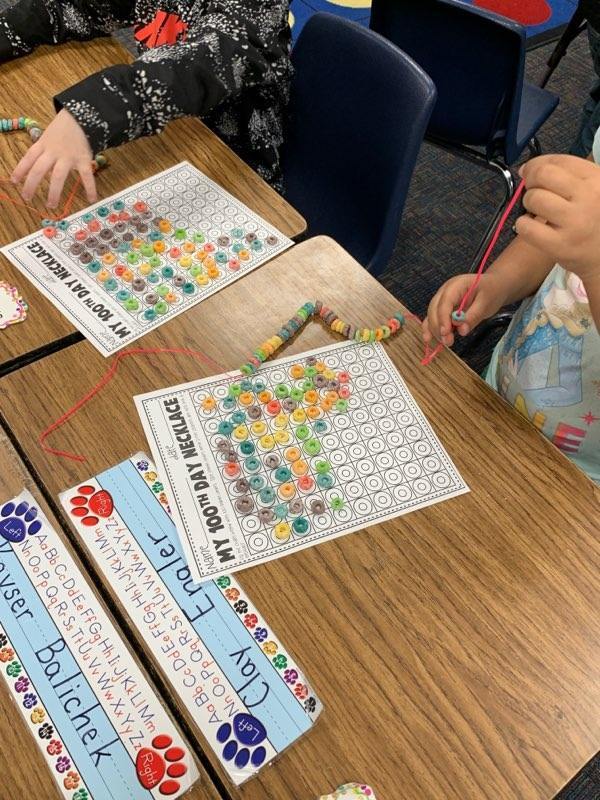 Happy 100th Day of School!! Kindergarten and 1st grade students celebrating the 100th day of school. #gowarriors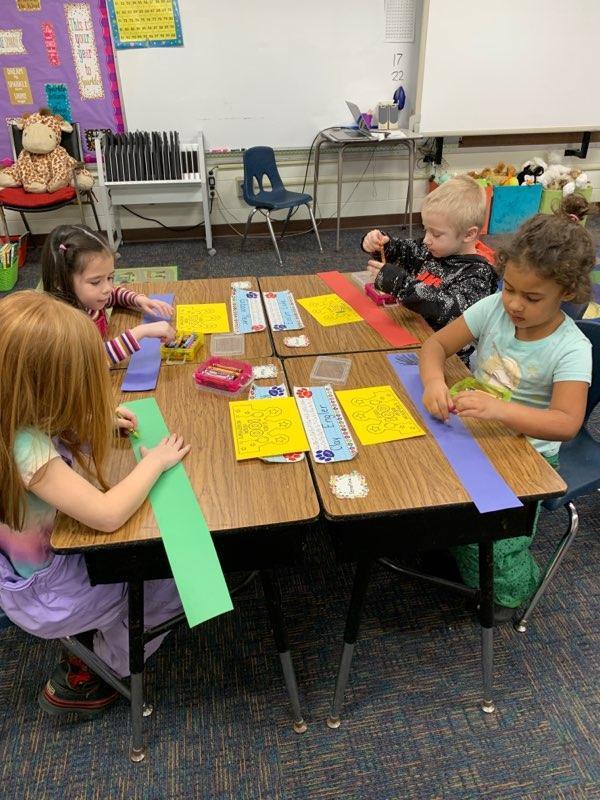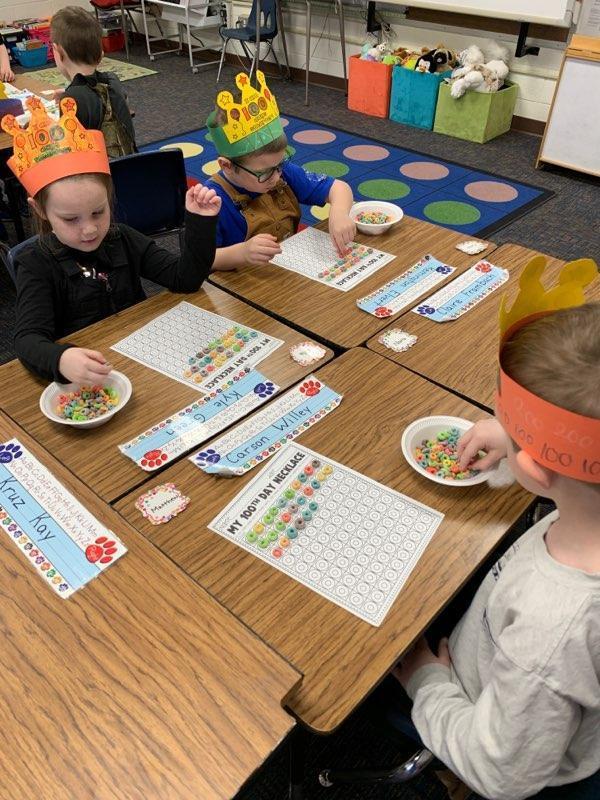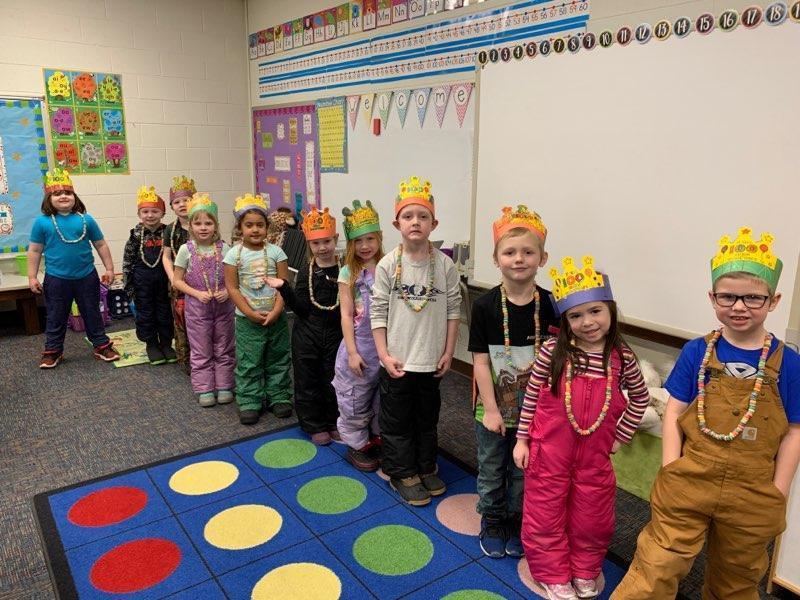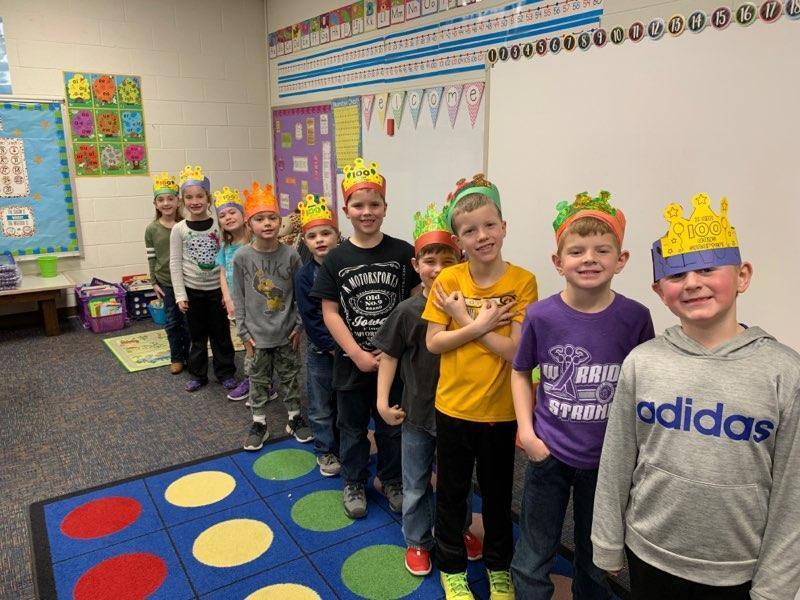 6th grade classes did presentations on Greek Gods and Goddesses. #gowarriors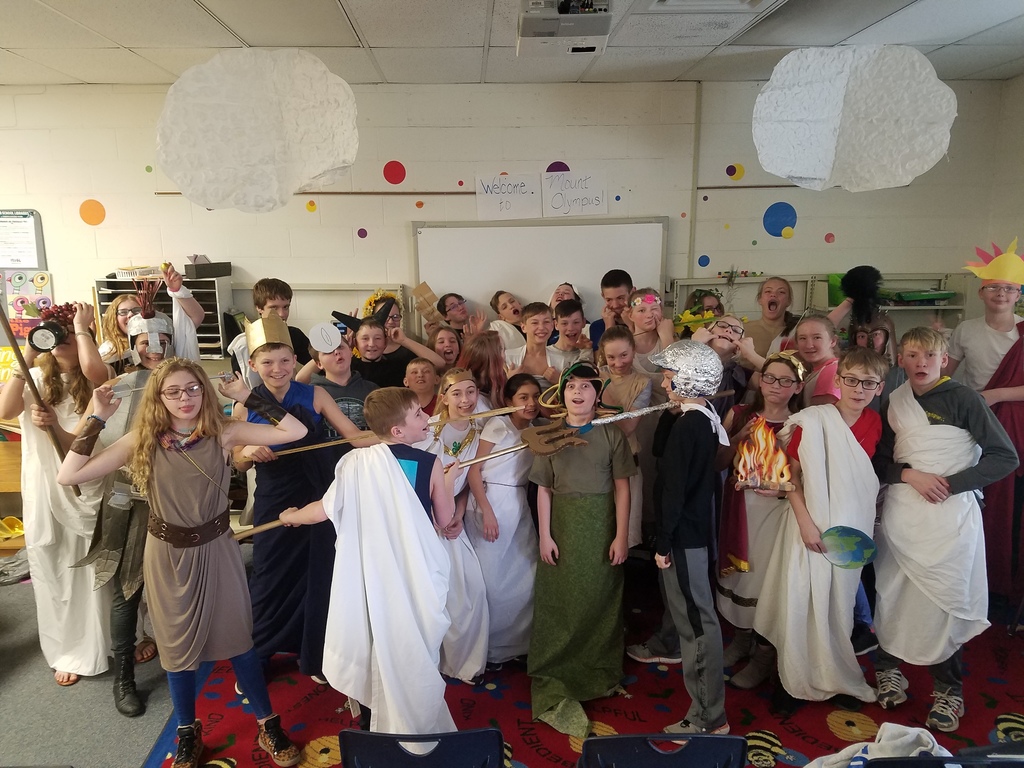 Mrs. Bielenberg's 2nd grade class participating in Junior Achievement class with JA volunteer, Katie Schroeder. The kids had fun learning about community workers by playing tic-tac-toe with Job cards! #gowarriors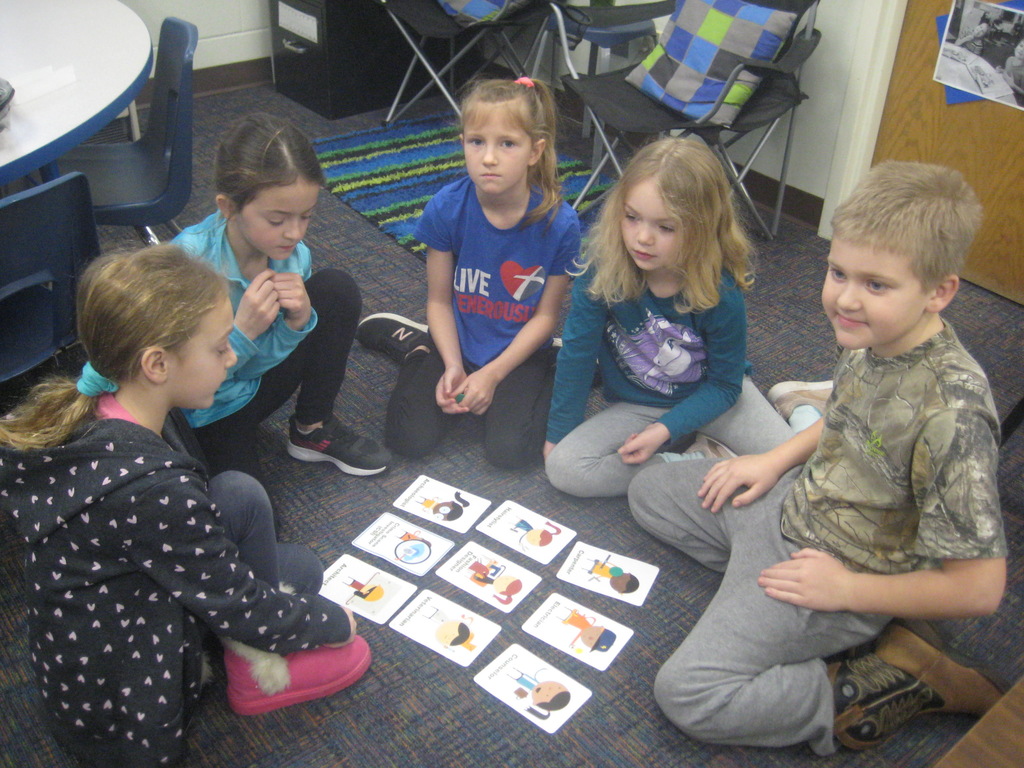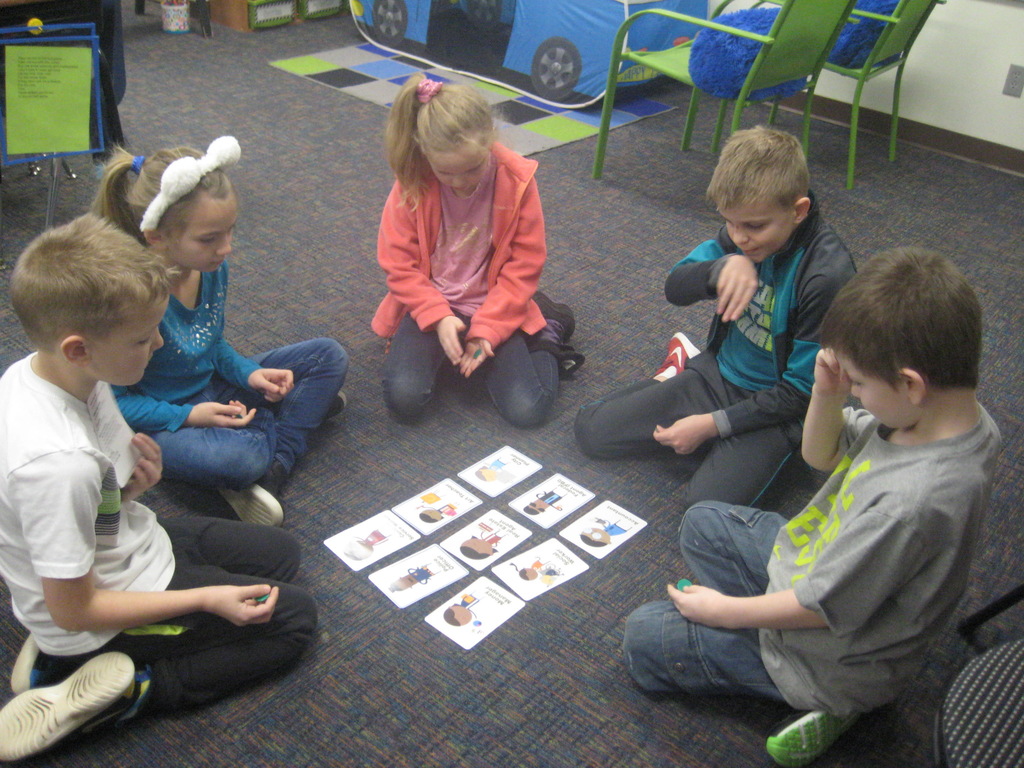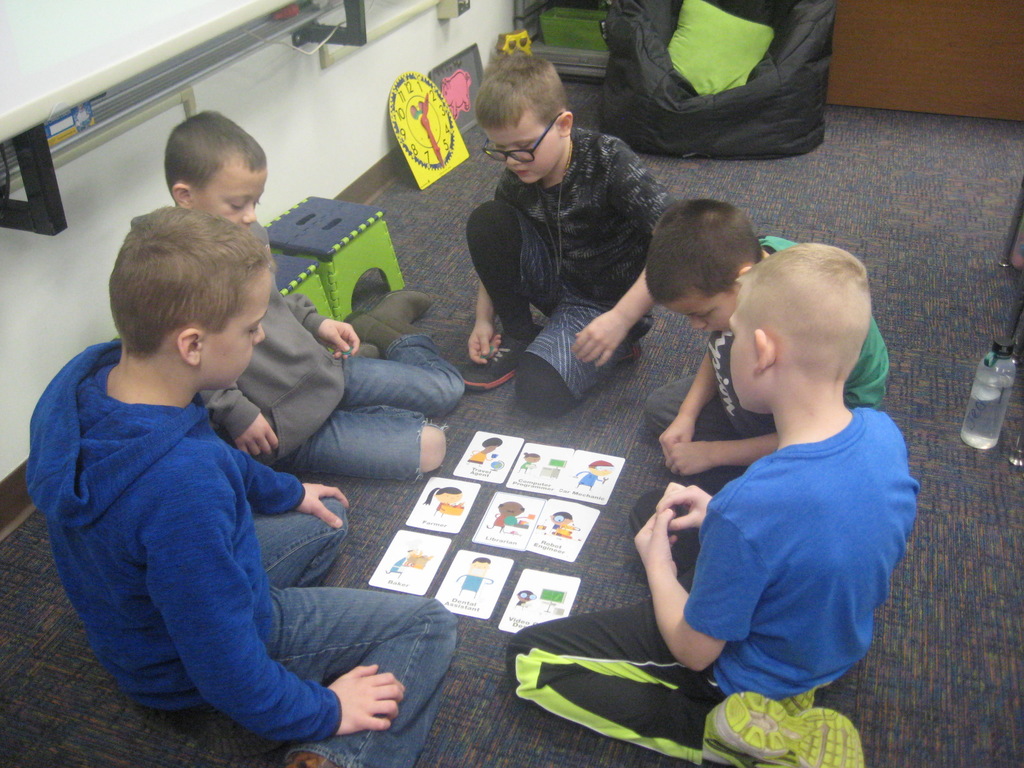 Connect 4!! Algebra 1 students played a game of Connect 4 to practice adding, subtracting and multiplying polynomials. Students worked hard to get the correct answers so they could try to get four in a row, or try to block other teams from getting four in a row.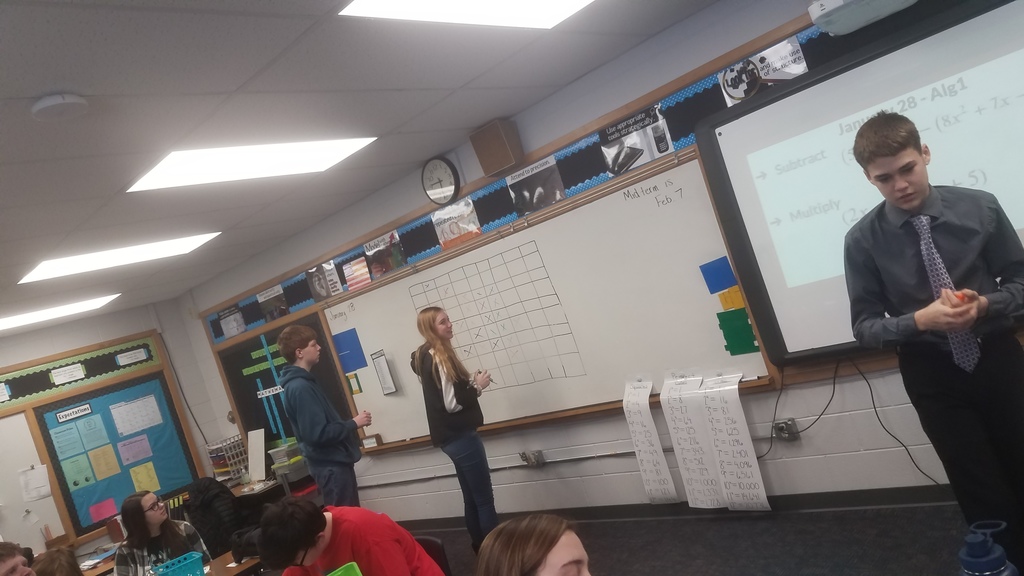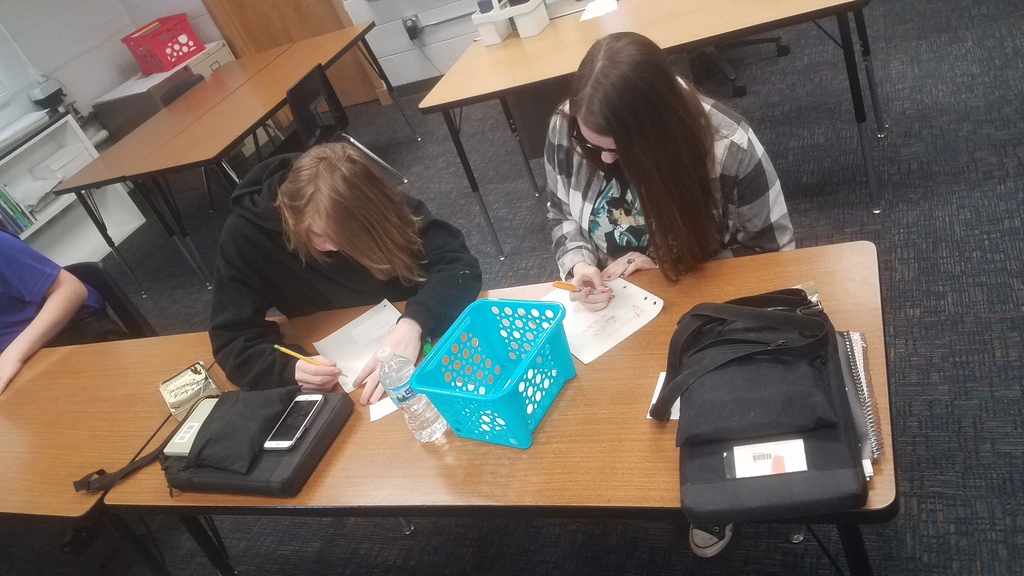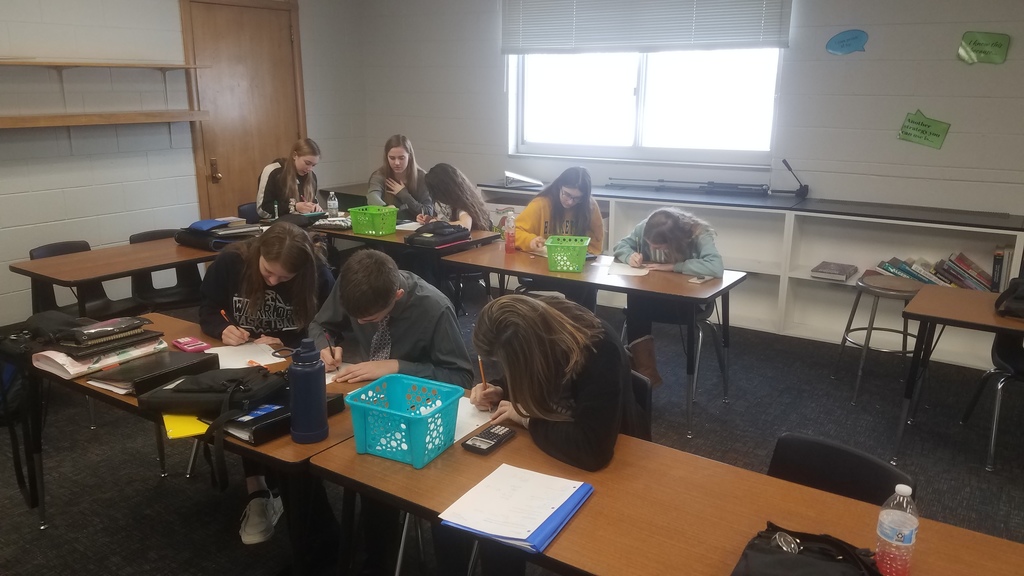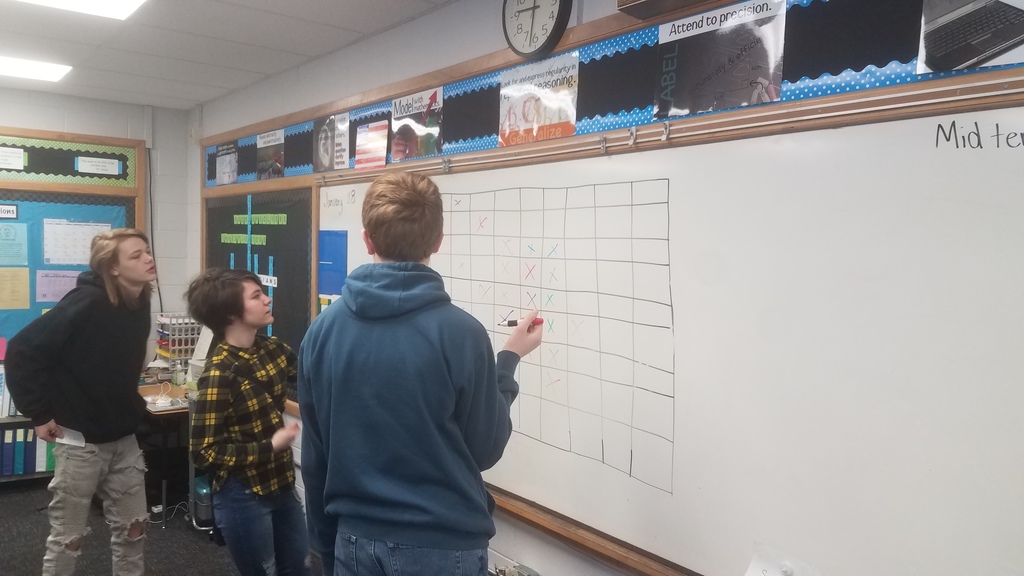 Recess fun in the snow! #gowarriors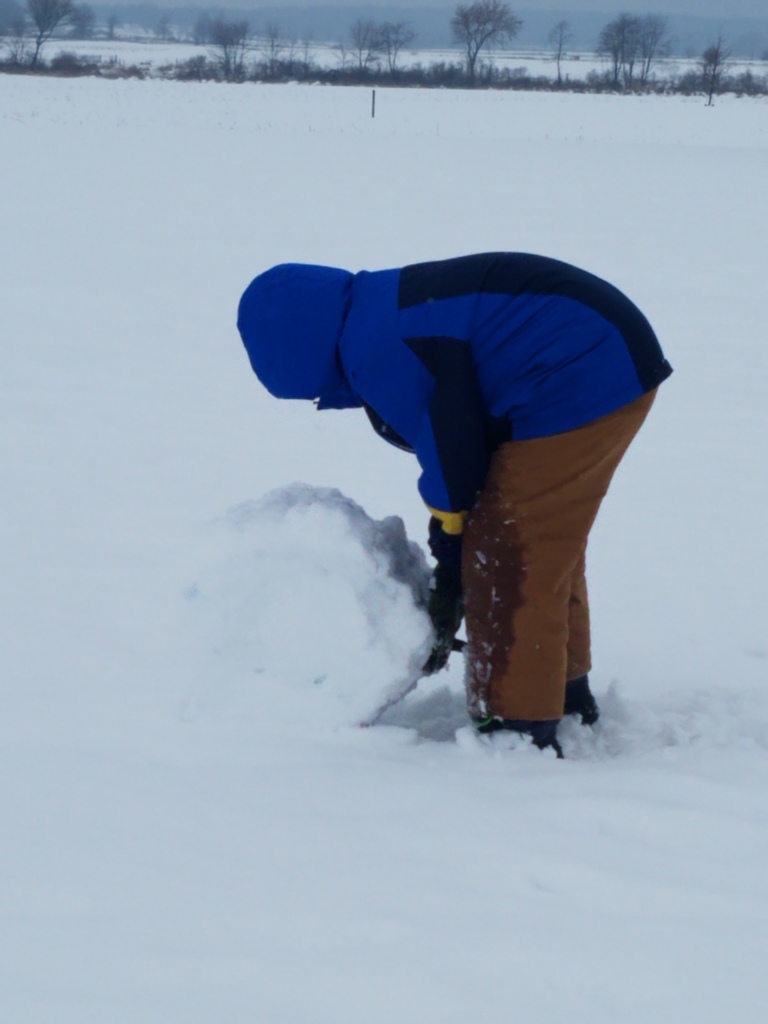 Student Council asks that all community members & guests wear PURPLE in support of cancer awareness at tomorrow night's games vs Easton Valley. Buy a duck for Chuck-A-Duck (thrown at half time of the boy's varsity game). Two lucky ducks get a $25 Visa gift card. #gowarriors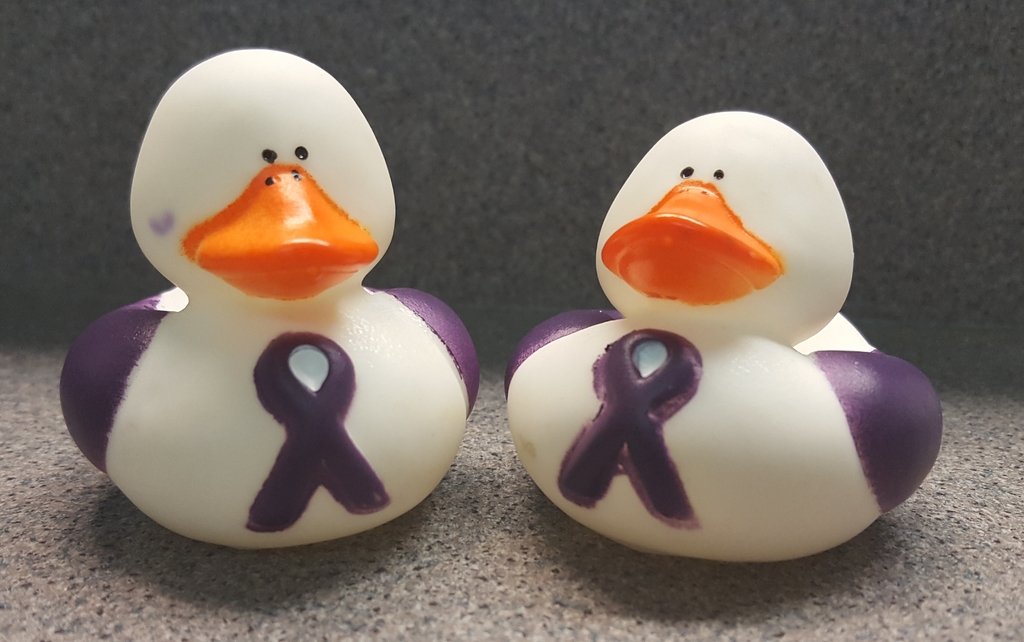 Advancing to State Large Group speech with "1" ratings: TV News: Carter Dwyer, Brett McCartt, Anne Tulley, Sarah Tulley; Short Film: Drake Olson, Zach Weih, Noah Williams, Lauren VonMuenster, Janee Kleinsmith, Isak Lind; Improv: The Gruesome Twosome - Brett McCartt & Carter Dwyer.  (absent from photo Zach Weih) Congratulations, Warriors!!! #gowarriors

Kudos to Mr. Bruns' 4th hour PE class for helping St. Paul's UCC unload the grocery items for the St. Paul's Food Program - a great asset for our community. Please contact St. Paul's at 374-1011 to see if you qualify for the free program. #gowarriors #communityservice